Circular economy development plan ratified
VGP - Deputy Prime Minister Le Minh Khai has signed a Decision approving the circular economy development plan in Viet Nam.
June 09, 2022 9:16 PM GMT+7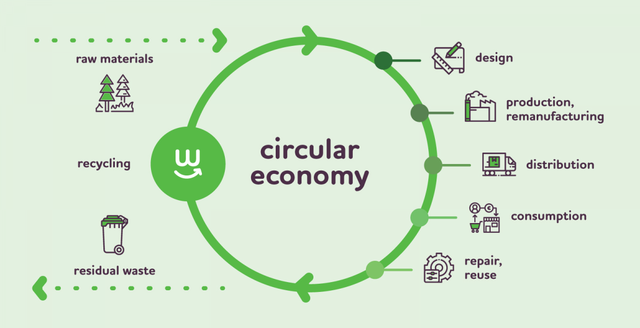 Accordingly, the plan aims to decrease the intensity of greenhouse gas emissions per GDP by at least 15 percent compared to that of 2014, contributing to achieve the goal of net-zero emissions by 2050.
It targets to increase the awareness and investment of domestic and foreign enterprises and investors in circular economy.
By 2025, circular economy projects are expected to contribute to recovering renewable resources, reducing energy consumption as well as increasing the proportion of renewable energy, rate of forest coverage and waste recycling.
In addition, the plan sets goal to reuse, recycle and treat 85 percent of plastic waste and reduce 50 percent of plastic waste in the sea and ocean.

By 2030, circular economy models will help raise the rate of urban solid waste collection and treatment to 50 percent recycle 100 percent of organic waste in the urban areas and 70 percent of organic waste in the rural areas.
According to a recent World Bank survey, plastic items accounted for 94 percent of all solid waste collected at 38 riverbank and coastal sites around the country, the majority of which were single-use plastics.
Applying circular economy practices helps to minimize waste, drive greater resource productivity, address resource security/scarcity issues and supports a more competitive economy for Viet Nam.