Building tools to "screen" FDI projects with potential risks
VGP – On November 16, the Viet Nam Chamber of Commerce and Industry (VCCI) held a workshop on "Screening tool for investment projects in Viet Nam".
November 21, 2022 1:33 PM GMT+7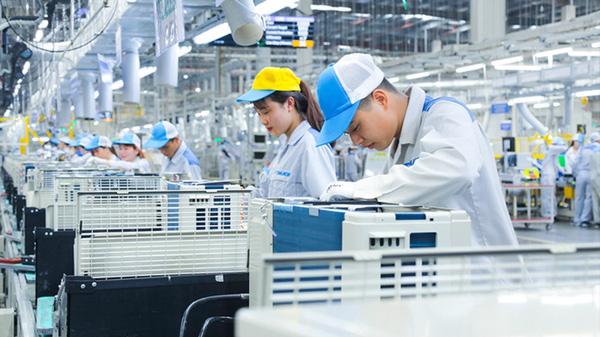 Mr Dau Anh Tuan, Vice Secretary-General of VCCI, commented that after 35 years since the 1987 Law on Foreign Investment was promulgated, Viet Nam had become an attractive investment destination for foreign investors.
The production and business activities of enterprises in the FDI sector also maked an important contribution to creating jobs and promoting international trade, cluster linkages, value chain linkages and labor productivity.
The export value of the foreign investment sector (FDI) was equivalent to about 72 percent of the total export turnover of Viet Nam, contributing to Viet Nam's trade surplus in recent years.
Although FDI inflows are one of the important resources for economic development, the operation of foreign investment projects has arisen inadequacies. For example, according to the tax agency's report, there are some FDI enterprises, which transfer prices and evade taxes in Viet Nam.
Additionally, some businesses have not complied well with the environmental regulations of Viet Nam's law, creating many consequences for society. Also, the state of labor relations in some enterprises is not good.
In recent years, the legal framework has been adjusted to create more favorable conditions for investment activities in general and foreign investment in particular, such as the Law on Investment revised in 2020 and many other specialized laws.
However, there is urgent need for a "filter" in attracting FDI to attract quality FDI projects, responsible business projects. To gradually realize this, with the support of UNDP, VCCI has developed a screening tool for foreign direct investment projects.
The tool includes mandatory assessments of whether the project complies with investment laws in Viet Nam; mandatory assessments of potential economic, social and environmental risks; and criteria based on international best practices and responsible business practices./.