Banh Cuon in the top 10 most attractive dishes in the world
VGP - Traveller, a famous Australian travel website, has put Banh Cuon in the top 10 of the most attractive delicacies in the world and encourages visitors to try it.
February 09, 2023 5:49 PM GMT+7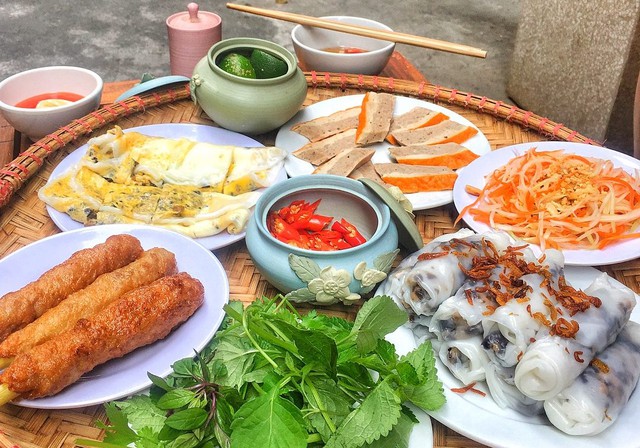 According to Traveller, Banh Cuon is a simple dish. Compared to Pho, and Bun Cha, Banh Cuon is not well-known to many international tourists. However, the chef needs high ingenuity to make this dish.
Traveller describes how to make Banh Cuon from rice flour, which is thinly coated on a cloth and steamed in a large pot of water for a few minutes.
Waiting until the dough is cooked, the cook adds minced meat, wood ear, or other fillings. Banh Cuon is dipped in fish sauce and served with crispy fried onions.
The unique way of making and the harmony of many ingredients' flavors make diners impressed with this dish. Banh Cuon in Viet Nam has variations in taste and cooking in different regions.
Not only Traveller, the famous travel website in the US, Travel and Leisure, also lists Banh Cuon with Pho and Banh Mi as three dishes that visitors need to taste when coming to Viet Nam.
With appreciation from foreign media, Vietnamese cuisine continues to affirm its position. Also, the cuisine is considered one of the reasons why international tourists want to return to Viet Nam and look for more opportunities to enjoy typical dishes of each region.
Nine other dishes also made Traveller's list, including, Grilled Turbot of Spain, Oklahoma smash burger of the United States, Mole Negro of Mexico, Short Eats of Sri Lanka, Sushi of Japan, Ragu Napoletano of Italy, Sarawak Laksa of Malaysia, Duck Sausage Sanga of Australia, and Tahdig of Iran./.