Vietnamese typical dishes announced
VGP - The Vietnam Culinary Culture Association (VCCA) announced 121 typical Vietnamese dishes for 2022 at a ceremony in Ho Chi Minh City on December 22.
December 23, 2022 8:06 PM GMT+7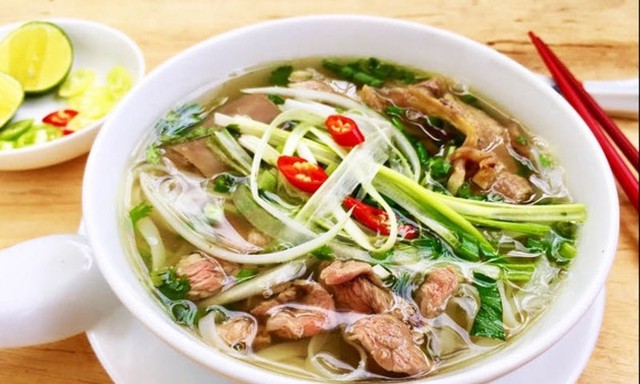 The dishes including 47 from the North, 37 from the Central Region and 37 from South.
The dishes were selected basing on their cultural values, history, quality, as well as production, processing, preservation and circulation technology, and economic values.
VCCA Vice President La Quoc Khanh said that with the aim of restoring, preserving and developing the Vietnamese culinary culture, the association has implemented a project to survey, introduce and collect data on Vietnamese cuisine as a first step to bring the Viet Nam brand to the world via cuisine.
By the end of 2022, the project has collected the data of 421 dishes from 60 cities and provinces.
VCCA President Nguyen Quoc Ky said that the association will continue to complete a database of 1,000 typical dishes of Viet Nam in 2023, thus making a Vietnamese culinary map in 2024 and building a Vietnamese culinary museum in the future.
Earlier, in 2017, CNN posted an article on Vietnamese food. Accordingly, Vietnamese cuisine doesn't win any points for complexity. Many of the most popular dishes can be made just as well on the side of the road as in a top-end restaurant. But it's precisely this simplicity, the subtle variations by region and the fresh ingredients, that keep us pulling up a plastic stool for more.
Ten Vietnamese dishes grab international headlines are Pho, banh bot loc (pork and shrimp dumplings with wrappers made from tapioca flour), banh cam (southern Vietnamese deep-fried glutinous rice balls), banh mi (baguette), ca phe sua (iced coffee with condensed milk), cha ruoi (ragworm-pie), bun quay (stirred noodles), cao lau (roasted pork with thick Vietnamese noodles), chao vit (duck porridge)./.