Workshop on deforestation-free commodities production held
VGP - A technical workshop on deforestation-free commodities production and commercialization took place in Ha Noi on February 24.
February 24, 2023 9:11 PM GMT+7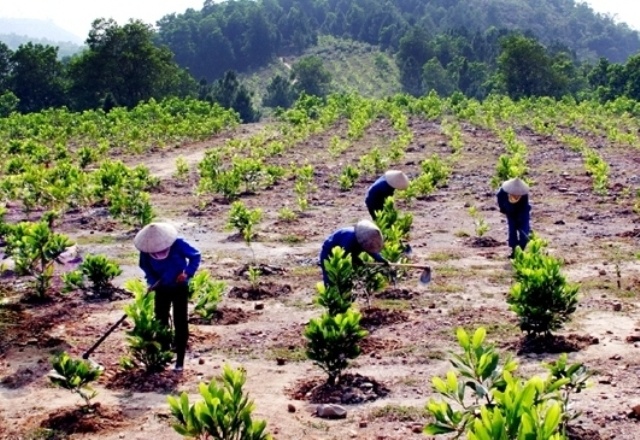 The event was jointly organized by the United Nations Development Program (UNDP), the European Union (EU) Delegation, and the Viet Nam Administration of Forestry under the Ministry of Agriculture and Rural Development (MARD).
Addressing the event, Patrick Haverman, UNDP Deputy Resident Representative highlighted the significance of the event, which is timely and important as deforestation and forest degradation have been important drivers of climate change and biodiversity loss globally. In addition, the EU has recently agreed on the EU Regulation on deforestation-free supply chains.
UNDP and MARD, the Central Highlands provinces of Dak Nong and Lam Dong are implementing the Integrated sustainable landscape management through deforestation-free jurisdiction project, with funding by the EU.
UNDP Viet Nam has been supporting Viet Nam on sustainable forest management and sustainable landscape management through various projects and programs.
"We also work on projects that aim to advance private sector engagement in the Viet Nam National Determined Contributions (NDC) with the promotion of sustainable and green value chain and shrimp and dragon fruit as well as promotion of product traceability", he noted.
According to Patrick Haverman, UNDP, with support from the UK, is supporting the Viet Nam government to develop a carbon market access strategy that will identify available emission reductions.
UNDP is ready to work with government partners and the private sector to create an enabling environment for sustainable deforestation-free agricultural product supply chain and to support the deforestation-free production and commercialization model.
Speaking at the workshop, Deputy Director General of the Viet Nam Administration of Forestry Tran Quang Bao, stated that Viet Nam's agricultural exports in the near future will be impacted by this law, particularly coffee, which is the largest export commodity of Viet Nam's agricultural, forestry, and aquatic sector to the European market.
The Central Highlands, which is not only known as the coffee capital but has also been developing other agricultural products such as rubber, black pepper, and fruit trees in recent years, is an important area for agricultural production and a key part of Viet Nam's agricultural development strategy.
"At this workshop, through sharing EU regulations and experiences of businesses and international friends in developing forest-friendly industries, we expect to exchange, discuss and learn from our international partners to build a roadmap for developing Viet Nam's agricultural export sectors that comply with EU regulations," Tran emphasized.
The workshop is within the framework of the EU-funded project 'Integrated sustainable landscape management through deforestation-free jurisdiction in Lam Dong and Dak Nong, Viet Nam'.