Winning new rank for VN's science and technology products
VGP – Việt Nam will soon launch a Science and Technology Program to promote the country's key products of major economic sectors and fields, creating a new turning point while boosting the competitiveness of the national economy.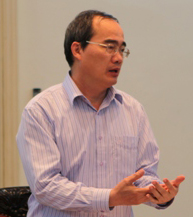 Deputy PM Nguyễn Thiện Nhân stresses on the importance of promoting science and technological products - Photo: VGP/Từ Lương

Deputy PM Nguyễn Thiện Nhân made the remarks today at his meeting with related ministries and sectors to finalize the preparation of a new Science and Technology Program on national products until 2020 before submitting it to the Government for consideration.

Five products for the Government's support

The Deputy PM evaluated the importance of science and technological products in the national socio-economic development.

Most products are the quintessences of the human efforts in correctly exploiting natural resources and applying international-standard technologies, he said.

He also urged enterprises to apply and research new science and technology for their production. Thereby, enterprises can propose five best-quality scientìic and technological products to get the Government's marketing supports.

"Market is the motive force and technology-science is a lever to create best-quality products which will be accepted and widely used by the society," the leader said.

Weaknesses of

scientific and technological products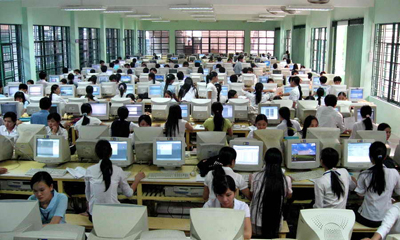 Science and technology play an important role for the country's overall development

Recently, Việt Nam has at least 29 automation programs with aid fund of VND 88.4 billion.
Meanwhile, the fund for 21 projects on material technology is VND 747 billion.
The technical-economic programs manage to churn out hi-tech products, showing the strong internal force of economic sectors in taking further step to occupy the domestic market while sneaking away from exportation.
However, weaknesses remain in financial structure and management.
In addition, international analysts evaluated that the country's products are not innovative and qualified enough dues to its technological instability and incompletion.
Moreover, the application of science and technology is still low. Enterprises are not willing to purchase new hi-tech know-how for their long-run production. Not to mention, the human resources are weak and infrastructure and equipment are out-of-date.