WB helps strengthen flood resilience, improve livability in Vinh
VGP - The World Bank (WB) Board of Directors has approved a project to strengthen flood resilience and improve sanitation, transport, and public space infrastructure in Vinh City in the central province of Nghe An.
August 01, 2023 2:48 PM GMT+7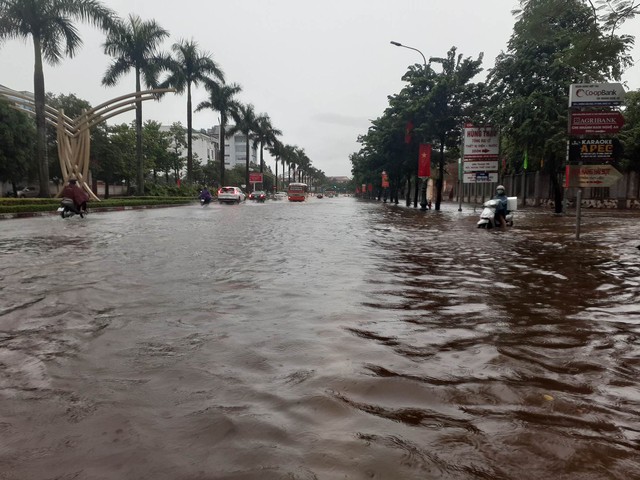 The US$129.6 million Nghe An Province Vinh City Priority Infrastructure and Urban Resilience Development Project will directly benefit a quarter of a million residents in Vinh City's urban core by reducing flood risk and improving public health.
Once completed, the project will connect 30,000 households to new or rehabilitated secondary and tertiary sewers, and reduce the time women spend on unpaid housework after flooding, including cleaning, by half.
The project will contribute to climate adaptation by reducing damage from heavy rains, and to climate mitigation by improving living conditions in the city's center and the construction of pedestrian and bike lanes.
The Vinh City project is more than just infrastructure; it's a transformative endeavor enhancing the socioeconomic conditions of Vinh City's inhabitants, said WB Country Director for Viet Nam Carolyn Turk.
The project embodies the WB's commitment to assisting Viet Nam in achieving sustainable urbanization and resilient growth, she added.
The project design reflects lessons learned about urban resilience and disaster risk management in Viet Nam and builds on the WB's Viet Nam Country Climate and Development Report by supporting the city's ability to predict and respond to floods and engage in more climate-sensitive urban planning.
Investments include flood control systems, wastewater collection and treatment infrastructure, and transport links to promote sustainable urban growth and climate resilience.
Vinh City lacks the capacity to cope with severe rainfall events, resulting in stormwater pooling at various locations throughout the city. To improve the drainage system, a new lake will be built to store excess stormwater runoff in an expanded flood basin within the city.
The project will also support the conversion of vacant land on both sides of the Vinh River into green public spaces while improving waste collection and separation to reduce the quantity of plastic waste disposed into the rivers./.