WB Country Director welcomes Government's adoption of guidelines on safe adaptation to COVID-19
VGP – Resolution No. 128/NQ-CP adopting provisional guidelines on safe adaptation to the COVID-19 pandemic is much welcome as it will reduce substantially unnecessary burden on people and businesses, as well as uncertainty and investors, including domestic and Foreign Direct Investment (FDI) ones, are reacting well to more predictability in the environment.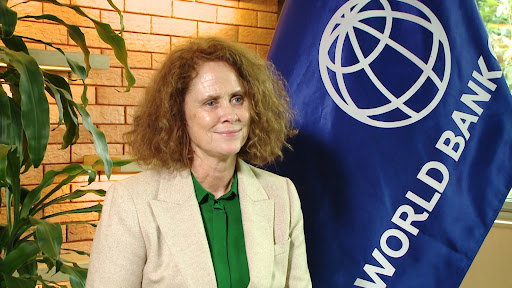 World Bank (WB) Country Director for Viet Nam Carolyn Turk
World Bank (WB) Country Director for Viet Nam Carolyn Turk made that statement while attending a webinar discussing measures to boost post-pandemic economic recovery, flexibly adapt to the COVID-19 pandemic, overcome economic disruption and strengthen locality-to-locality connectivity held on October 13.
The country's fundamentals are solid and the WB remains optimistic about the longer-term growth trajectory, she said, adding that the future will be partially determined by what the Government is going to do over the next six months.
The Vietnamese Government has already reacted by vaccinating people at a fast pace (over 1 million per day) and adopting a new government resolution providing nationally uniform framework for mobility restrictions, underscored Carolyn Turk.
She suggested Viet Nam should use more its fiscal policy to start the economic recovery, adding that there is sufficient fiscal space as the debt level is only about 56 percent of GDP and has only marginally increased in the past year, while revenue collection has been performing relatively well.
Meanwhile, borrowing costs are at their lowest level over the past few decades – in both domestic and international markets, as today the Government could actually borrow in EURO at almost zero cost, said Carolyn Turk.
"The good news is that Viet Nam can spend more without additional borrowing. This could be achieved by reallocating unspent resources or by allocating not allocated resources–both at the central and sub-national levels. The key constraint might not be money but the existing rigidities that prevent its efficient use in the short-term", stressed Carolyn Turk.
By Thuy Dung