Waking Up After A Long Hibernation
VGP - After nearly 2 years conserving energy to survive adverse COVID-19, a ray of light can be seen on the horizon for the national tourism industry and the airline sector.
February 15, 2022 7:00 AM GMT+7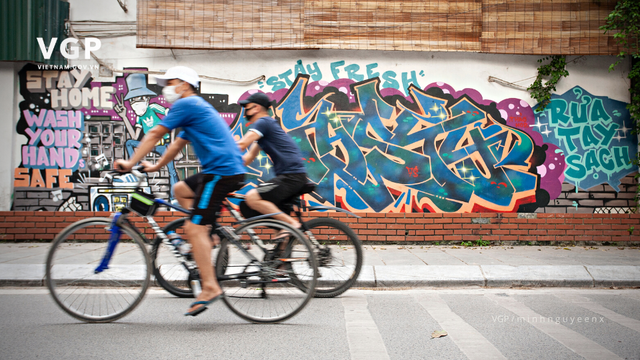 Ones are finding warmer places, others are hibernating …
Hai, a professional tour guide for a tourist company in Ho Chi Minh City, has been struggling since March 2020, when Viet Nam closed its border to foreign tourists due to the COVID-19 outbreaks. He has been trying to survive and cover his daily expenses by many ways, from selling promotional vouchers for travel agencies and resorts that survived the first and second wave (of COVID-19) in 2020, to doing extra online sales of tropical fruits in 2021.
Tuan Anh, another tour guide for an international tourist agency that maintained an office in Hanoi, decided to switch indefinitely from his original job to a real estate agent after the second wave of COVID-19 in Viet Nam in 2020. As tourist visas for foreigners have been suspended temporarily since March 2020 and international flights are very limited, he faced a significant decline of his income. His company's office in Ha Noi has also been closed since June 2021 until further notice to preserve resources and wait for the opportune moment to resume operation.
Those two stories may be similar to those of many other tour guides or persons who work in the service industry in Viet Nam during the COVID-19 era. Ms. Cao Thi Ngoc Lan, Vice President of the Vietnam Tourism Association (VITA) explained that since the Fourth wave of COVID-19 last year, there has been a time that almost the entire tourist industry stopped working. About 1 million direct employees and millions of indirect workers of the industry had to quit their jobs.
There is shortage in human resources for tourism in particular and service industry in general. On mid-October last year, Mr. Nguyen Xuan Quynh, Vietnam F&B Managers Association revealed that 98% of tourist-served restaurants are closed.
Comes spring after a long-cold winter …
Over time, the Vietnamese Government has changed its approach from Zero-COVID to Safely Living with COVID-19. This strategy is based on high rate of vaccination up to January 2022 (90 percent of its adult population with two Covid-19 vaccine doses putting Viet Nam among the six countries with the highest vaccination rate).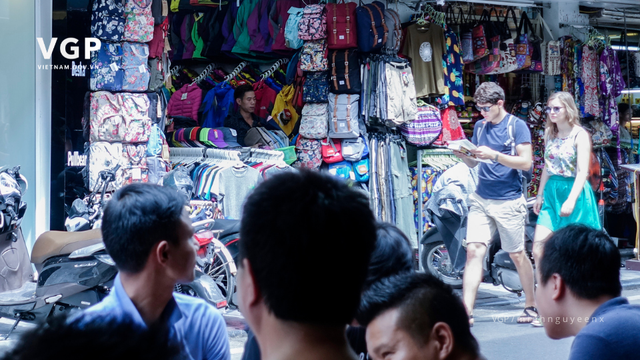 On January 18th, the Government issued a Directive allowing foreign employees and overseas Vietnamese with valid TRCs, PRCs, and visa exemption certificates to enter the country without the approval permit from the Immigration Department and the local People's Committee.

Another step to ease the road to Viet Nam for foreigners was taken as on January 31st, Viet Nam scrapped the quick COVID-19 test for international arrivals before boarding flights and after landing in the southeast Asian country. The regulation had been imposed earlier for international arrivals from countries that had detected the Omicron variant. However, the RT-PCR COVID-19 negative test requirement, 72 hours prior to boarding, still remains.
On February 3th, PM Pham Minh Chinh spoke in a government meeting that Viet Nam must be prepared to safely reopen tourism, ideally at the end of March or by the end of April as the latest, in line with the strategy of re-opening and living with the virus. Following that direction, the Ministry of Culture, Sports and Tourism has proposed a plan for the Government to consider full resumption of international tourism from the end of March rather than May as previously informed. This can be seen as a positive sign in a year that Viet Nam is scheduled to host the 31st Southeast Asian Games (31st SEA Games) in May. The World Bank is predicting a growth of the national GDP of 5.5% for 2022 and reopening after a long hibernation due to the pandemic will help the country to get its economy back on track for the acceleration.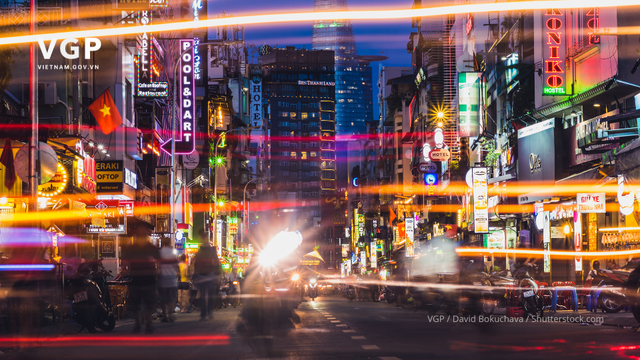 A program on tourism development for 2022-2026 has also been presented, aiming to draw 8-9 million of foreign travelers and 65-70 million national visitors between 2022-2023 and reach 18 million of foreign travelers and 85 million national visitors by 2026. The program is expected to revitalize the tourism industry which has been hit very hard since March 2020.

Another good sign is the recent announcement by the Civil Aviation Authority of the lift of restrictions on the frequency of regular international flights from today, February 15th.
"With the most optimistic scenario in which Viet Nam manages to administrate the vaccination for its entire population in the first quarter of 2022 plus the pandemic is under control, the Government will lift restrictions for entrance and relax regulations for isolation, the recovery of the market will reach a fast speed. It is estimated that the total international market will reach 52% compared to 2019, while the total domestic market will reach 88%.", explained Dang Anh Tuan, Head of Communications Department of Vietnam Airlines, to Thanh Nien Newspaper.
According to the Ministry of Culture, Sports and Tourism, domestic tourists reached 5.5 million during the 2022 Tet holidays (from January 29th to February 6th). More than 186 million doses of COVID-19 vaccines have been administrated in the country as of February 14th./.