VTV earns World Cup broadcasting right
VGP — The State-own broadcaster Viet Nam Television (VTV) has announced their right to broadcast the FIFA 2022 World Cup broadcasting in Viet Nam.
October 28, 2022 2:47 PM GMT+7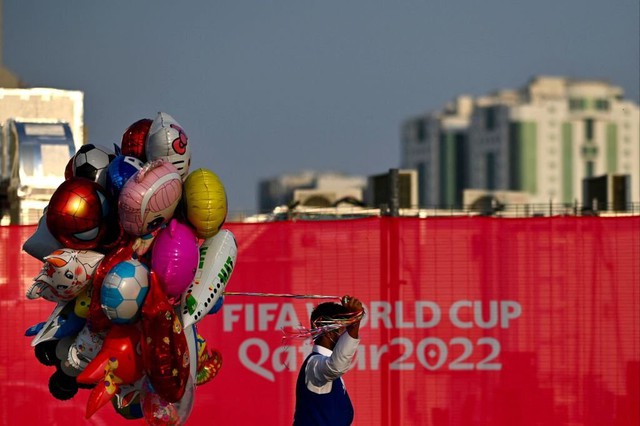 In a statement in its website, VTV said it was officially exclusive broadcaster of the event in Viet Nam's territory.

VTV has the exclusive rights to televise the grand event via terrestrial, cable, satellite, and Internet Protocol Television modes, and non-exclusive rights to its radio broadcasts.
It also owns exclusive streaming rights on mobile devices and the Internet, including over-the-top (OTT) media services.
Under the deal, all 64 matches of the tournament will be broadcast live on VTV2, VTV3, VTV5, VTV Can Tho, and the VTV Go app.
All other televisions which want to share 2022 FIFA World Cup media copyrights with VTV must obtain an agreement with the broadcaster and written approval from FIFA.
Although the cost of the deal is not revealed but it is said that it was no less than US$15 million.
The 2022 FIFA World Cup is scheduled to take place in Qatar from November 20 to December 18 and will see the participation of 32 teams, with France being the defending champions.
This is the first time that a World Cup edition has been hosted by a Middle East country.
This is also the first time in history that the World Cup is hosted in winter, due to the extreme weather of Qatar during summer.
The price for World Cup media rights has surged rapidly in the last three World Cup editions. In 2010, VTV paid $2.7 million for the rights and that number went up to $7 million in 2014. Local media reported that the VTV spent almost $12 million for the 2018 World Cup broadcasting right./.