VN suspends entry of travelers from S. Korea's COVID-19 affected areas
VGP – Prime Minister Nguyen Xuan Phuc has signed a directive asking the Ministry of Foreign Affairs to promptly inform South Korea, other countries and territories about Viet Nam's measures to prevent spread of the COVID-19 epidemic.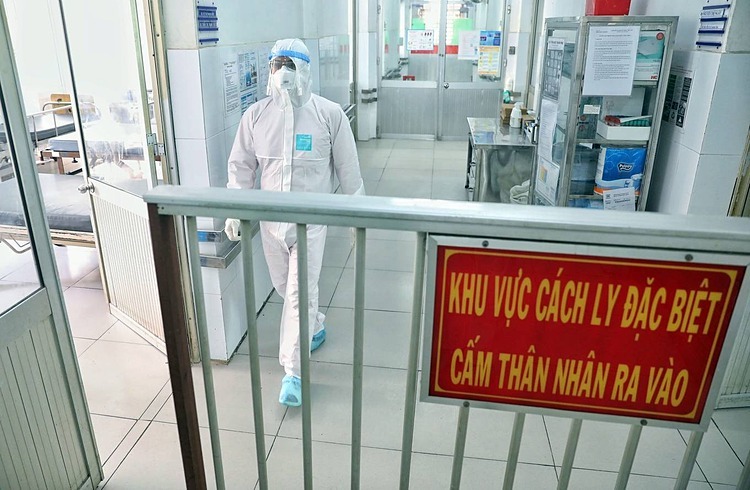 All incoming travelers from COVID-19 affected areas shall be subject to compulsory 14-day quarantine in order to prevent the spread of the epidemic to Viet Nam
>>> Travel agencies asked to suspend tours to/from S. Korea's COVID-19 affected areas
>>> Latest update on COVID-19 combat in Viet Nam
>>> Last COVID-19 patient in VN discharged from hospital
The measures include temporary suspension of entry into Viet Nam of people with recent travel records to the epidemic-affected areas.
For those who travel to Viet Nam for special official duties shall have to carry out health declaration and be quarantined for 14 days in accordance with the current regulations.
Vietnamese citizens are advised that they should not travel to affected areas and they shall be quarantined for 14 days upon arriving in Viet Nam if they have to travel to the affected areas.
Vietnamese who are living and working in South Korea, especially in Daegu and Gyeongsangbuk should seriously follow instructions on epidemic prevention and control of the host country.
The Ministry of Public Security shall provide information about incoming travellers with travel records to epidemic affected areas to the Ministry of National Defense, the Ministry of Health, and People's Committees of relevant provinces and cities to carry out isolation measures.
Incoming flights from South Korea's affected areas shall land at Van Don airport (Quang Ninh province), Phu Cat airport (Binh Dinh province), and Can Tho aiport (Can Tho City).
The Ministry of Public Security shall provide information about travelers from South Korea, who entered Viet Nam from February 11, 2020, to local authorities to monitor their health and timely isolate them if necessary.
As of 8:00 pm on Tuesday, 80,339 people contracted the virus while the death toll rose to 2,706 on global scale, according to the Vietnamese Ministry of Health.
South Korea reported its 11 fatality from the virus, including the first foreigner, and 144 new confirmed cases the same day,sending the total number of infections in the Northeast Asian country to 977.
In Viet Nam, all 16 positive patients have been cleared of the virus and 15 of them have been discharged from hospitals.
No new infection cases have been reported in Viet Nam since February 13, the health ministry said./.
By Quang Minh