VN succeeds in producing SARS-CoV-2 test kits
VGP - Vietnamese scientists have successfully designed a test kit for the novel coronavirus (SARS-CoV-2) that is on a par with those produced by the World Health Organization (WHO).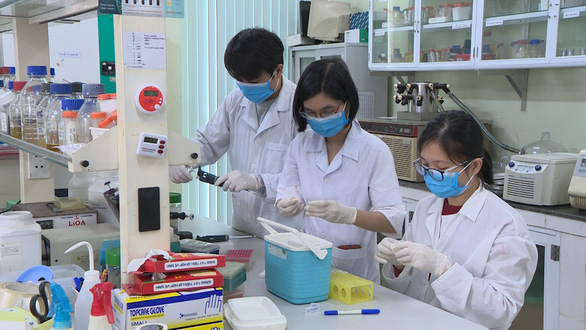 Illustration photo
Deputy Minister of Science and Technology Pham Cong Tac announced the successful test research outcomes on March 5 in Ha Noi.
The group of researchers led by Dr. Dong Van Quyen, deputy head of the Institute of Biotechnology under the Viet Nam Academy of Science and Technology (VAST), and Dr. Dinh Duy Khang, a senior member of the institute successfully designed the test kit.
The Vietnamese scientists developed their kit using the RT-PCR (Real time-Polymerase chain reaction) technique and RNA samples of the SARS-CoV-2 provided by the National Institute of Hygiene and Epidemiology.
The kit has been examined and cross-evaluated by the Military Preventive Medicine Institute under the Ministry of National Defense, and the result showed that the made-in-Viet Nam test kit has similar testing capabilities as those provided by the WHO.
Especially, the made-in-Viet Nam test kit is capable of returning results within 80 minutes, with a specificity of 100% and sensitivity of five copies per reaction, according to the Military Preventive Medicine Institute.
Deputy Minister Tac emphasized that the research outcome is of great significance and is expected to greatly contribute to the fight against COVID-19 outbreak globally.
The VAST will coordinate with the Military Preventive Medicine Institute to mass-produce the test kit.
Earlier, the Ha Noi University of Science and Technology previously succeeded in producing a SARS-CoV-2 test kit, but it does not utilize the RT-PCR technique as recommended by the WHO./.
By Kim Anh