VN spends large to offer legal assistance for enterprises
VGP – The Government has recently approved a sum of VND 190 billion to equip enterprises with necessary legal knowledge, thereby increasing efficiency, avoiding legal risks and edging competitiveness.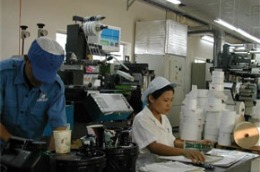 At least 95% of enterprises can access to updated legal knowledge

The legal assistance program for enterprises will be carried nationwide in three stages from now until 2014.

In the 1st phase (2010-2011), the program will be piloted in seven provinces including Cần Thơ, Đắk Lắk, Đồng Nai, Quảng Bình, Tuyên Quang, Vĩnh Phúc and Hà Nội, aiming at creating opportunities for at least 95% of enterprises to have access to updated law information.

The program will later focus on supporting enterprises in the remaining provinces in the 2nd stage of 2012-2014; hence, evaluating the results and proposing new activities until 2020.

One of the key targets of the program is to organize training programs on basic business laws for 65,000 business managers while enhancing professional skills for 97,000 business legal officials.

Besides, various consultancy panels, including lawyers, legal consultants, and business legal collaborators, will be installed in disadvantaged socio-economic areas to assist about 80% of small and medium enterprises (SMEs).

The program's activities will be classified in three specific projects of improving the quality of communication work for enterprises, offering legal supports for certain business activities, and boosting capacity of competent institutions.