VN leaps up in JLL's global real estate transparency index
VGP – Over the past two years, Viet Nam has been constantly rising in the Global Property Transparency Index (GRETI) Rankings released by market researcher Jones Lang LaSalle (JLL).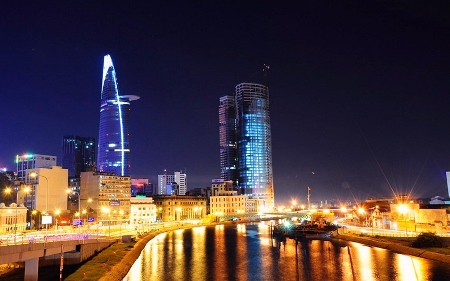 Viet Nam leaps up in JLL's global real estate transparency index
In 2020, thanks to the steady advances of two major metropolises, Ha Noi and Ho Chi Minh City, Viet Nam has climbed to the 56
th
place, becoming a "semi-transparent" real estate market for the first time in a decade.
Stephen Wyatt, Country Head of JLL Viet Nam, stated that Viet Nam's promotion to the "semi-transparent" division in the GRETI rankings came as little surprise.
Over the past 10 years, Viet Nam has gradually become a leading destination for the manufacturing industry in Southeast Asia and attracted significant foreign investment, he said, noting that the country will need to continue improving its rating if wanting to draw more foreign investment.
Once again, emerging markets showed the greatest progress in the GRETI rankings, especially the six Asia-Pacific markets, including mainland China (32nd), Thailand (33rd), India (34th), Indonesia (40th), and the Philippines (44th). Singapore moved up one place to rank 14th, leading the group of countries with high transparency.
The 2020 GRETI is released at a time of global economic and social disruption that has triggered a greater demand for transparent processes, accurate and timely data, and high ethical standards. The COVID-19 context is also promoting transparency in Asia Pacific's real estate legal systems and regulations.
This is becoming more important than ever to global investors who are planning to make over US$40 billion worth of investments in the region.
According to JLL, pressure from investors, businesses and consumers is promoting the need to improve real estate transparency to compete with other assets, and to meet greater expectations regarding the sector's role in providing a safe and sustainable construction environment after the pandemic Moreover, property technology (proptech) is also changing the way that real estate data is collected and analyzed, making the management process more transparent and effective.
By Vien Nhu