VN is fastest-growing nation brand in 2020
VGP – Viet Nam is the fastest-growing nation brand with its brand value skyrocketing 29% to US$319 billion in the latest global rankings.
December 23, 2020 3:35 PM GMT+7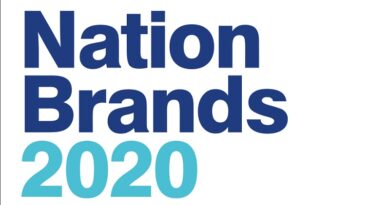 Viet Nam is the fastest-growing nation brand in the Brand Finance Nation Brands 2020.
According to the Nation Brands 2020, the annual report on the most valuable and strongest nation bands, Viet Nam has recorded staggeringly low Covid-19 cases and deaths and has emerged as one of the top locations within the Southeast Asian region for manufacturing.
The nation has become an increasingly attractive destination for investors-particularly those from the US-that are looking to relocate their China operations following the fallout from the US-China trade war, stated the Brand Finance.
"Recent trade deals with the EU are supporting the growth of the nation further," the ranking referred to the EU-Viet Nam Free Trade Agreement which has taken effect since August 1, 2020 and the United Kingdom-Viet Nam Free Trade Agreement negotiations which was concluded in December 11, 2020.
Top 100 nation brands lose US$13.1 trillion of brand value in 2020 as they negotiate devasting Covid-19 pandemic.
2020 has put the nations of the world to the test–from the economic impacts of Covid-19 on nations' GDP forecasts, inflation rates, and general economic uncertainty, to diminished long term prospects.
Brand Finance estimates that the total brand value of the top 100 nation brands dropped from US$98.0 trillion in 2019 to US$84.9 trillion in 2020, with almost every nation feeling a significant impact of the health crisis on their respective economies.
China continues to close gap behind long-standing leader US, brand values US$18.8 trillion and US$23.7 trillion respectively.
By Thuy Dung