VN enters 40th day without new COVID-19 community infection, recovery rate rises to 84%
VGP – Today marks the 40th consecutive day without new community infection of COVID-19 in Viet Nam, according to the National Steering Committee for COVID-19 Prevention and Control.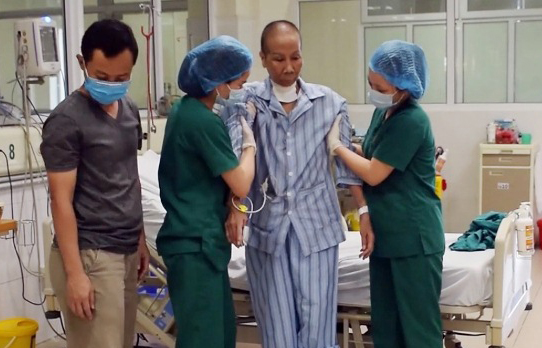 Patient 19, one of the sickest COVID-19 cases in Viet Nam has recovered
The country's patient tally stood at 326, including 186 imported cases while the number of recovered patients increased to 275, accounting for 84% as of 8:30 am this morning.
The latest recovered cases includes a 64-year-old woman who had been one of the critical ill patients in Viet Nam.
The patient, numbered 19, had been put on a life support machine called Extracorporeal Membrane Oxygenation (ECMO) and her recovery is miraculous, said the Ministry of Health.
The other two recovered cases are patients 52 and 324.
Patient 52 is a 24-year-old woman who was tested positive again while patient 324 is a 18-year-old student returning from the US.
As many as 14,739 people are being isolated and medically monitored, of whom 54 at hospitals, 12,379 at centralized quarantine camps and 2,306 at places of residence./.
By Ngoc Van