VN confirms 17th COVID-19 infection case, first in Ha Noi
VGP - The Ministry of Health last night confirmed the 17th novel coronavirus (COVID1-19) infection case in Viet Nam and the first infection in Ha Noi.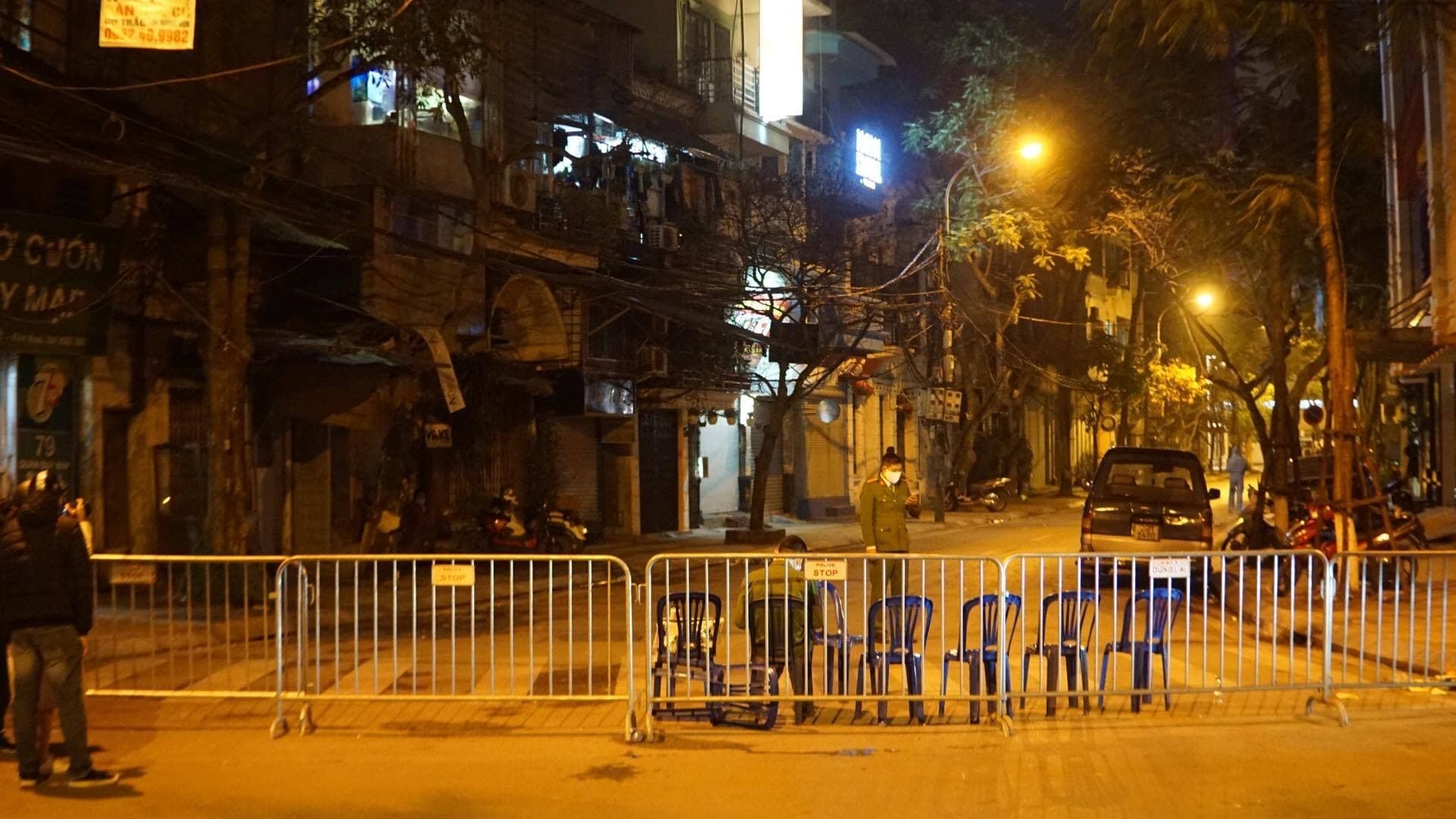 Ha Noi authorities block Truc Bach Street since March 6 to prevent spread of COVID-19 after resident detected contracting the virus
>>> Health declaration compulsory for all incoming travelers
>>> Latest update on Gov't responses to COVID-19 epidemic
The 26-year old patient left Ha Noi for London on February 15 to visit her sister sister. The pair then flew to Milan, Italy and returned to the UK on February 20.
On February 25, she took a flight to Paris, France for one-day tour.
On February 29, she began to cough but did not go for medical checks.
On March 1, she reportedly felt body pain and fatigue, but it was unclear if she had a fever. The same day, she took flight VN0054 of the Viet Nam Airlines to return to Ha Noi on early March 2.
As she landed at the Noi Bai International Airport, she showed no signs of fever and after completing entry procedures, she was allowed to go home on her family's car to Truc Bach Street in Ba Dinh District's Truc Bach Ward.
Since arriving home, she isolated herself, wearing facemask and did not go out. Later on, she developed mild fever and coughed alot and was taken to Hong Ngoc Hospital on March 5.
She was then transferred to the Central Hospital for Tropical Diseases where she was tested positive for the virus. All her family members are also being quarantined at the Hospital with stable health conditions.
Seventeen doctors of the Hong Ngoc Hospital who had been in contact with the patient are also isolated at the hospital and all are in good health.
On March 6, Ha Noi authorities blocked Truc Bach Street and closed shops in the area. People living in the same street have been asked to isolate themselves at home.
The authorities are in process of verifying names of 201 passengers and 16 crew members on the flight VN0054.
After the 16th COVID-19 infection case reported on February 13, Viet Nam went 22 days without any new infection. All the 16 patients have been cleared of the virus and exited from hospitals./.
By Thuy Dung