VN approaches social protection floor initiative
VGP - A high-ranking seminar on the Social Protection Floor (SPF) was held by the International Labor Organization and the Ministry of Labor, War Invalids and Social Affairs on October 14.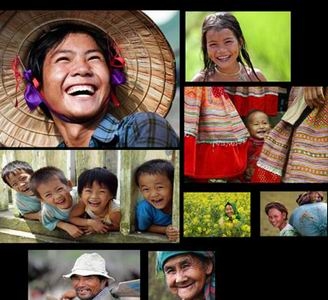 The SPF aims to ensure meeting minimum demand of all people – Illustration photo

The SPF Initiative is a global social policy approach promoting integrated strategies that guarantee a minimum level of social protection for all, including access to essential social services and income security.

The initiative is co-led by the International Labor Organization and the World Health Organization and involves a group of 17 other collaborating UN agencies aiming to address the recent economic crisis and accelerate recovery.

The initiative promotes a set of basic social security rights and transfers, as well as essential services in the area of employment, health, water and sanitation, nutrition, education and family support in order to protect and empower poor and vulnerable people to get out of poverty.

The SPF represents a powerful approach to help Việt Nam mitigate vulnerabilities to external shocks through improving its social protection system, and is particularly relevant as the Government of Việt Nam increases its focus on social protection in national development plans, including the 2011-2015 Socio-economic Development Plan, Mrs. Michelle Bachelet, Chair of the Social Protection Floor Advisory Group.

Minister of Labor, War Invalids and Social Affairs Nguyễn Thị Kim Ngân said, Việt Nam has realized 5 out of 8 millennium development goals, including eradication of extreme poverty, generalization of primary education, enhancement of gender equality, reduction of child mortality rate, improvement of health, and pushing back malaria and other diseases.

The minister highly appreciated the SPF Initiative, describing it a good reference for Việt Nam to design and realize the Social Security Strategy 2011-2020.