VN always a leading partner of Netherlands in Asia: Dutch official
VGP – Viet Nam is always a leading partner of the Netherlands in Asia, said Dutch Minister for Foreign Trade and Development Cooperation, Sigrid Kaag, during a webinar with Vietnamese Minister of Industry and Trade Tran Tuan Anh on January 14.
January 15, 2021 4:40 PM GMT+7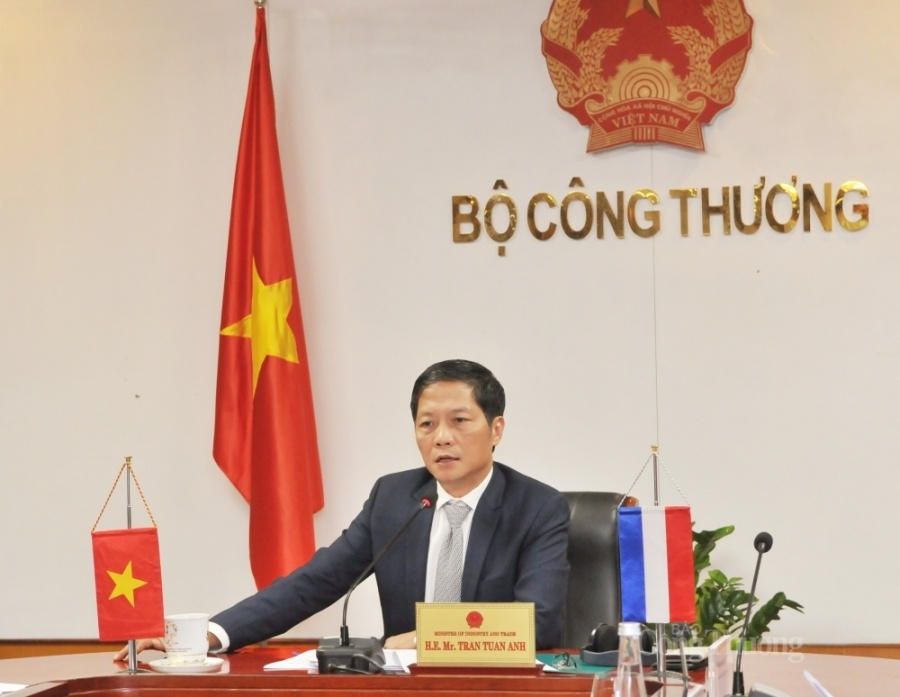 Vietnamese Minister of Industry and Trade Tran Tuan Anh
The event, which saw the attendance of CEOs of 13 major Dutch businesses, aimed to discuss the implementation of the European Union-Viet Nam Free Trade Agreement (EVFTA) as well as to promote bilateral economic, trade and investment cooperation activities.
Minister Sigrid Kaag expressed her appreciation of Viet Nam's achievements in realizing the dual goal of coping with the COVID-19 pandemic and in parallel with promoting economic development and ensuring social security.
The two countries have cooperated closely in many fields, especially industry, clean energy, renewable energy, circular economy and emission reduction towards sustainable development, she said, stating that the EVFTA has opened up big opportunities for businesses of the two countries and now is a suitable time for the two sides to deepen their cooperation.
Minister Tran Tuan Anh welcomed the Dutch government and businesses' interest in collaboration with Viet Nam in trade, industry and energy, as well as the Vietnamese government's policies for foreign investors.
The two ministers affirmed that they will create favorable conditions for the two countries' businesses to make full use of opportunities brought about by the EVFTA.
The Netherlands is the biggest export market in the EU for Vietnamese goods, and also the biggest EU investor in Viet Nam. Bilateral trade has been growing at an annual average of 11.78% in the past five years.
In 2020, despite the impact of the pandemic, Viet Nam's exports to the Netherlands in the January-November period still rose 0.22% year-on-year to US$6.26 billion.
However, its imports from the European country decreased by 4.13% to US$582.4 million.
By Vien Nhu