VN agriculture aimed for world's top 15 by 2030
VGP – Viet Nam has set the goal of becoming one of the world's top 15 most developed agricultural countries in the world by 2030 with agricultural processing ranking among the top 10 countries globally, according to the Government's Directive No. 25/CT-TTg.
June 05, 2020 4:43 PM GMT+7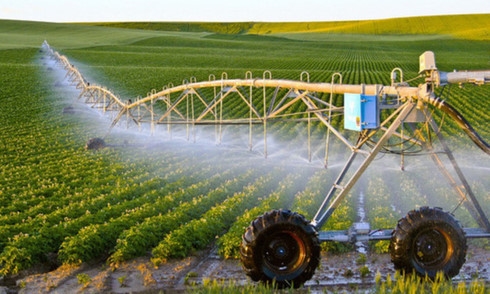 VN agriculture aimed for world's top 15 by 2030
The Government has recently issued Directive No.25/CT-TTg on a number of tasks and solutions aimed at developing the domestic agro-forestry-fishery product processing industry and mechanising agricultural production.
The directive states that, despite the mechanisation of agriculture and the agro-processing industry achieving remarkable achievements in recent times, the development has still fallen below the inherent potential that exists for the agricultural sector along with the strengths of many localities.
Under the directive, the country also aims to become a deep processing and logistics powerhouse in global agricultural trade.
The Government has asked the Ministry of Agriculture and Rural Development (MARD) to promptly build projects to develop the agricultural processing industry, striving to rank among the world's top five countries in the processing of vegetables, tubers, fruits, seafood, wood and wood products. These projects must be submitted to the Prime Minister in the fourth quarter of this year.
Meanwhile, the progress of key projects on agricultural processing should be accelerated in alignment with promoting the productivity of current processing plants to serve demand for domestic consumption and export.
The Ministry of Industry and Trade will also co-ordinate efforts alongside the Ministry of Agriculture and Rural Development to implement synchronous solutions aimed at taking full advantage of the opportunities that exists through impending free trade agreements. This includes the European Union-Viet Nam Free Trade Agreement and the Comprehensive and Progressive Agreement for Trans-Pacific Partnership with regard to processed agricultural products.
In addition, the MARD is directed to coordinate with the Ministry of Science and Technology to implement the national technology innovation fund and the national product development programme to support enterprises in improving agricultural processing and preservation technologies.
This will effectively implement national science and technology schemes to support businesses, farmers, and co-operatives to upgrade agricultural product processing and preservation technology with a priority being given to key national agricultural products.
The two ministries are also assigned with building a set of criteria for evaluating the capacity of the agricultural processing industry and agricultural mechanisation.
Elsewhere, the Ministry of Planning and Investment is set to balance and allocate investment capital for the implementation of the project aimed at developing three agricultural processing industries in the near future./.
By Vien Nhu