VN actively prepares for returning citizens from nCoV affected regions
VGP - The Ministry of Foreign Affairs has been actively coordinating with relevant authorities to prepare for returning Vietnamese citizens from nCoV regions if necessary, Spokesperson Le Thi Thu Hang told reporters Thursday.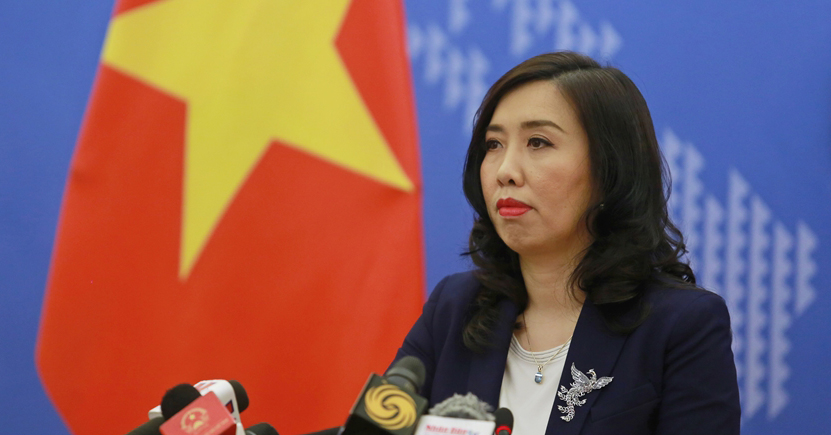 Foreign Ministry's Spokesperson Le Thi Thu Hang. Photo: VGP
The evacuation will be carried out in accordance with international practices, laws of Viet Nam and the host country, and on the basis of personal aspirations, Hang added.
Since the epidemic outbreak, the ministry tasked overseas diplomatic missions, especially those in China to regularly update information on the epidemic and learn about aspirations of the Vietnamese citizens, particularly those living and working in China.
The ministry also announced hotlines of its diplomatic missions in China in order to provide necessary assistance for Vietnamese nationals.
The diplomatic missions have contacted with more than 400 Vietnamese nationals, including tourists in China.
So far, the Vietnamese Embassy in Beijing has received 29 requests from Vietnamese citizens who expect to return home.
Asked whether the epidemic would affect Viet Nam's diplomatic activities, especially ASEAN's upcoming events in Viet Nam, Hang said Viet Nam determines to successfully undertake its role as the ASEAN Chair.
Viet Nam has deployed a string of drastic measures to control the epidemic while actively putting forward and accelerating the common efforts by ASEAN to cope with the epidemic effectively, said the Spokesperson.
Earlier on January 30, Deputy Prime Minister, Foreign Minister Pham Binh Minh, who is the Chairman of ASEAN Coordinating Council, sent letters to ASEAN countries to express the spirit of coordination and joint action of the Association in preventing and controlling the epidemic, according to Hang.
Minh suggested ASEAN set up the Ministerial-level joint working group with the participation of agencies in charge of transport, immigration, border control and consul, Hang added.
She affirmed Viet Nam will continue monitoring closely the developments of the epidemic and the country will inform and consult with other members if there are any possible adjustments to meeting calendar in order to ensure the highest security and safety for all events during its chairmanship year./.
By Huong Giang