Vietnamese fruits conquer the world market
VGP – The reorganization of agricultural production has helped Vietnamese fruits to continuously welcoming good news in conquering the import markets.
June 26, 2020 6:13 PM GMT+7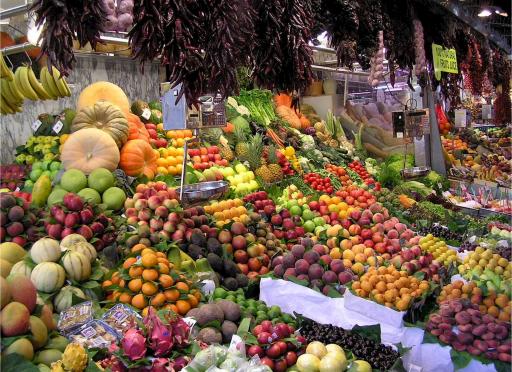 Vietnamese fruits conquer the world market
According to the Ministry of Agriculture and Rural Development (MARD), Vietnamese fruits have now been present in 60 markets around the world, of which China is the largest importer with a market share of 66.8%, followed by the United States (4%), the Republic of Korea (ROK), Japan and Europe.
Some demanding markets, such as the U.S., Australia and Japan are opening the door wider to Viet Nam's high-quality fruits.
Therefore, businesses will have greater opportunities if they accelerate the introduction and promotion of their products at international agricultural and food fairs, such as Anuga (Germany), Sial (France), Moscow (Russia) and Foodex (Japan), to meet global customers and seize the needs of customers in each region.
"To affirm their position and increase the value of their export goods, Vietnamese enterprises should step up fruit processing, which will help to raise products' value by 10 to 20 times compared to fresh fruits," Dinh Cao Khue, General Director of Dong Giao Foodstuff Joint Stock Company, emphasized.
Perhaps, this is very positive and proud information concerning Vietnamese fruits in particular and Vietnamese farm produce as a whole, especially in the context of the COVID-19 pandemic causing a lot of difficulties for the consumption of many agricultural products and fruits.
Viet Nam is looking to become a logistics provider of the world. Agricultural production according to the industrial thinking approach is gradually emerging in the country.
To realize this, the domestic agricultural sector is aiming towards developing value chain linkages, especially the building of material zones associated with digitization and origin traceability, thus changing farmers' thinking of rudimentary farming.
According to the General Department of Viet Nam Customs, the country's fruit exports in 2019 were estimated at US$ 3.85 billion, representing a 6.9% increase compared to the target set for the year.
Being a tropical climate country, especially in southwest region, Viet Nam has rich lands with immense orchards and various kinds of fruits all year round. Fruit is one of the key Viet Nam products in world markets./.
By Vien Nhu