Viet Nam's unemployment rate lower than world average: Labor Minister
VGP - Viet Nam's unemployment rate in the first quarter of this year was 2.25 percent, much lower than the global average rate.
June 06, 2023 4:11 PM GMT+7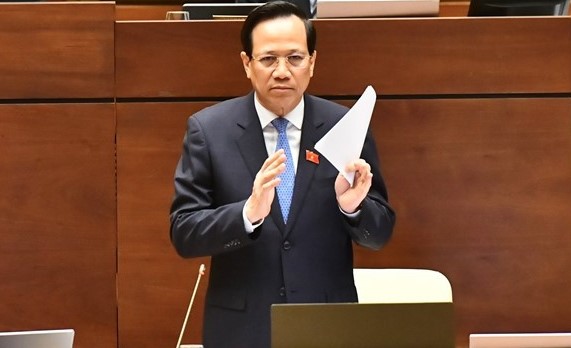 Minister of Labor, Invalids and Social Affairs Dao Ngoc Dung made the above statement at the question & answer session of the 5th sitting of the 15th National Assembly on June 6.
Specifically, global unemployment is projected to reach 208 million people in 2023, or 5.8 percent, announced the Global Finance Magazine.
Viet Nam's labor market experienced positive growth in the first quarter of 2023 as evidenced by an increase in the labor force and employment rates, along with a decrease in unemployment and underemployment rates. Wages also showed improvement.
During January-March, Viet Nam's labor force increased by 88,700 people to reach a total of 52.2 million available workers–one million more people available to work than a year earlier, reported the General Office of Statistics (GSO),
In the reviewed period, the number of trained workers with degrees or certificates was 26.4 percent. This was unchanged from the fourth quarter of 2022; however, it was a slight increase over the same period last year.
The number of unemployed people was 1.05 million, down 65,100.
The nation has managed to ensure social security policies and people's lives as well as effectively launched measures to support laborers, employees and employers to overcome consequences caused by the COVID-19 pandemic, noted the Minister./.