Viet Nam's labor market recovers at strong pace: HSBC
VGP - Following the border re-opening in March, the labor market in Viet Nam has recovered at a strong pace, according to the "Viet Nam at a glance: Levelling up the workforce" report released by HSBC.
November 08, 2022 10:36 AM GMT+7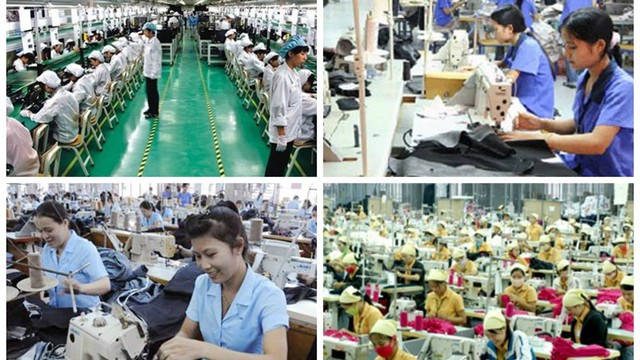 The workforce and workforce participation rate reached 51.9 million and 68.7 percent, respectively, as of the end of the third quarter, continuing their upward trajectories since the lockdowns in the third quarter of 2021, read the report.
The unemployment rate stood at 2.28 percent in the third quarter, which was not seen since the onset of the COVID-19 pandemic.
HSBC noted that the resumption of broad economic activity in Viet Nam has subsequently led to improvements in labor market conditions, indicating that the domestic economy is well on its way to full strength.
The country's labor market also benefits from a "golden population structure", with the total dependency ratio under 50 percent since 2006.
The percentage of population ages 25 and over holding tertiary degree attainment was estimated to reach 10 percent in 2019.
Education is key to upgrading the labor market. Improving education and further investing in human capital has already been highlighted as one of the pillars for the government's socio-economic development strategy for 2021-2030, the HSBC recommended.
Official statistics showed that from approximately 28 million people in 1986, Viet Nam's labor force has increased to 51.9 million by the end of third quarter of 2022.
The percentage of trained laborers in 2015 was 49 percent, and rose to 67 percent in the first six months of this year.
The work of sending laborers to work abroad under contract has also produced a good performance.
There are more than 600,000 Vietnamese employees working in 40 countries and territories worldwide with stable income, sending home US$ 3.5 billion worth of remittances per year.