Viet Nam's goods export value to hit US$618 bln by 2030: Standard Chartered
VGP - Viet Nam's export value of goods could reach US$618 billion by 2030, with the average annual growth rate of 7 percent in the 2021-2030 period.
June 01, 2023 8:17 PM GMT+7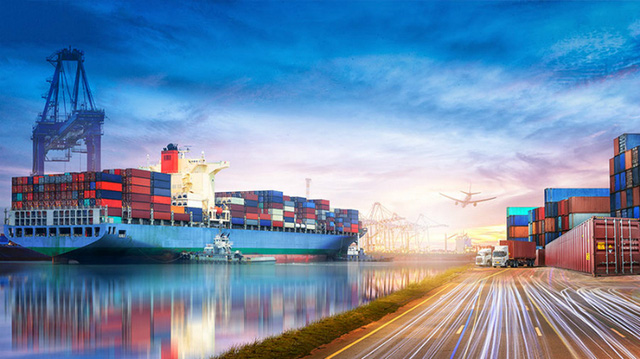 The information was highlighted in Standard Chartered's report themed "Future of Trade: New opportunities in high-growth corridors" released on May 31.
Meanwhile, the nation's imports are predicted to hit US$578 billion by 2030 with the average annual growth rate of 6.9 percent during the 2021-2030 phase.
According to Standard Chartered, Viet Nam is set to become a key high-tech manufacturing hub in ASEAN.
In addition to its large and educated workforce and competitive manufacturing costs, the nation also benefits from its wide-reaching web of free trade agreements (FTAs) across North America, Asia and Europe.
These fundamentals, conducive to manufacturing and trade are expected to continuously drive Viet Nam's economic development and competitiveness.
Besides, Viet Nam continues to attract major global businesses in recent years to set up their manufacturing bases in the market.
To further integrate itself into the international trade system, the country is also improving the quality of the market's logistics infrastructure.
Mainland China, the Republic of Korea and the U.S. are expected to be Viet Nam's key trade partners in the coming years. Trade with India, Singapore and Indonesia is forecast to experience robust growth from 2021 to 2030, noted the bank.
Viet Nam is estimated to have the world's second-largest exploitable rare earths resources, after Mainland China. Rare earths are critical raw materials for electric vehicles and wind turbines, which are key to the clean energy transition.
The market is well-positioned to play a key role in the fast expanding global rare earths supply chain, as other markets look to widen their supply base. Additionally, as the market moves into higher-end metal production, Viet Nam's iron, steel and nickel exports will continue to dominate export growth in coming years, forecasted Standard Chartered.
To support the market's ambition to become a manufacturing hub for consumer electronics in Southeast Asia, the nation imports key electronics components, such as integrated circuits, micro assemblies and electrical apparatus as inputs and tools, to produce finished electronics goods for exports.
Viet Nam's booming industries including construction, automobiles and home appliances, are expected to drive the imports for steel and iron over the next decade.
This growing demand is expected to drive imports from partners such as Mainland China, India and Indonesia.
The total value of Viet Nam's export and imports in 2022 was estimated at US$732 billion, up 10 percent from 2021, reported the Ministry of Industry and Trade (MOIT)./.