Viet Nam's GDP expands 3.32 percent in Q1
VGP – Viet Nam's GDP expanded 3.32 percent in January-March period, the second-lowest growth rate in the last 12 years, the General Statistics Office (GSO) reported Wednesday.
March 29, 2023 8:48 PM GMT+7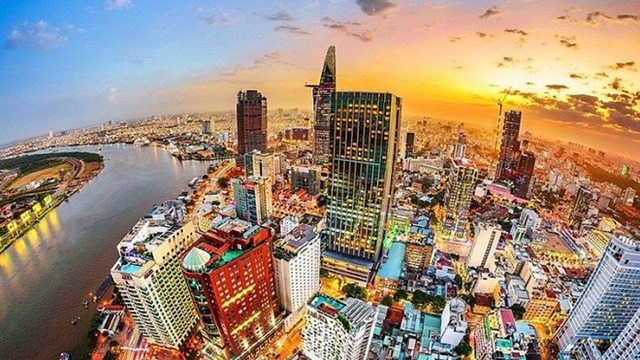 The Vietnamese economy is expected to grow by 6.3 percent this year, the World Bank said in its taking stock report themed "Harnessing the potential of the service sector for growth" released on March 13.
Viet Nam has the fiscal space to implement measures to boost growth, unlike many other countries, stated World Bank Country Director for Viet Nam Carolyn Turk.
She expressed her belief that effective implementation of priority public investments is key to support growth, both in the short-term and in the longer-term, she said, adding that fiscal and monetary policies must be synchronized to ensure that support to the economy and macroeconomic stability are achieved effectively.
Last year, Viet Nam's economy experienced a strong rebound, with growth reaching 8.02 percent, exceeding its average rate of 7.1 percent from 2016 to 2019.
This growth was partly due to a low base effect, driven by a rebound in domestic private consumption following COVID-19 and solid performance in export-oriented manufacturing./.