Viet Nam's economy recovers strongly but needs policy flexibility: World Bank
VGP – Although Viet Nam's economy continues to recover strongly, increasing uncertainties, including a slowing global economy, rising domestic inflation and tightening global financing conditions, required Viet Nam to increase vigilance and policy flexibility.
October 21, 2022 2:45 PM GMT+7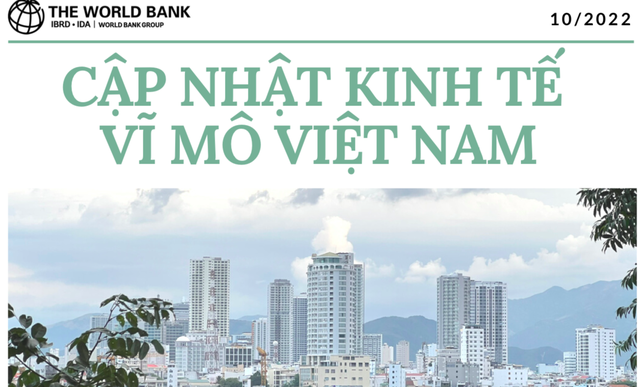 In its October 2022 update on Viet Nam's economic situation, World Bank experts believed that Viet Nam's GDP growth in the third quarter of 2022 would accelerate 13.7 percent over the same period last year.
As the economy has not fully recovered and growth in key export markets was expected to slow, Viet Nam needs to continue proactive fiscal policies, supporting the economy based on financial results and closely coordinating with monetary policy.
Besides, as the deferral period has ended and financing conditions tightened, the financial sector faces increased risks, which required guidance from the State Bank of Viet Nam to prevent risks that might affect the real economy.
In its latest report, the International Monetary Fund warned of the risk of slowing global economic growth in 2023, in which countries that account for about a third of the worldwide economy could be in recession between 2022-2023.
Due to emerging external difficulties, Viet Nam's export growth and FDI inflows may slow down in the coming quarters. However, there are several economic growth drivers, including abundant public investment capital and the number of foreign visitors expected to recover strongly next year.
Additionally, experts predicted that in 2023, Viet Nam's GDP growth would slow down to 6.9 percent over the same period but still be among the fastest-growing economies in the region./.