Viet Nam urges U.S. to carry out fair and transparent investigation into monetary policy
VGP – Vietnamese Minister of Industry and Trade Tran Tuan Anh and U.S. Trade Representative Robert Lighthizer have discussed economic and trade issues between the two countries over the phone.
January 09, 2021 2:22 PM GMT+7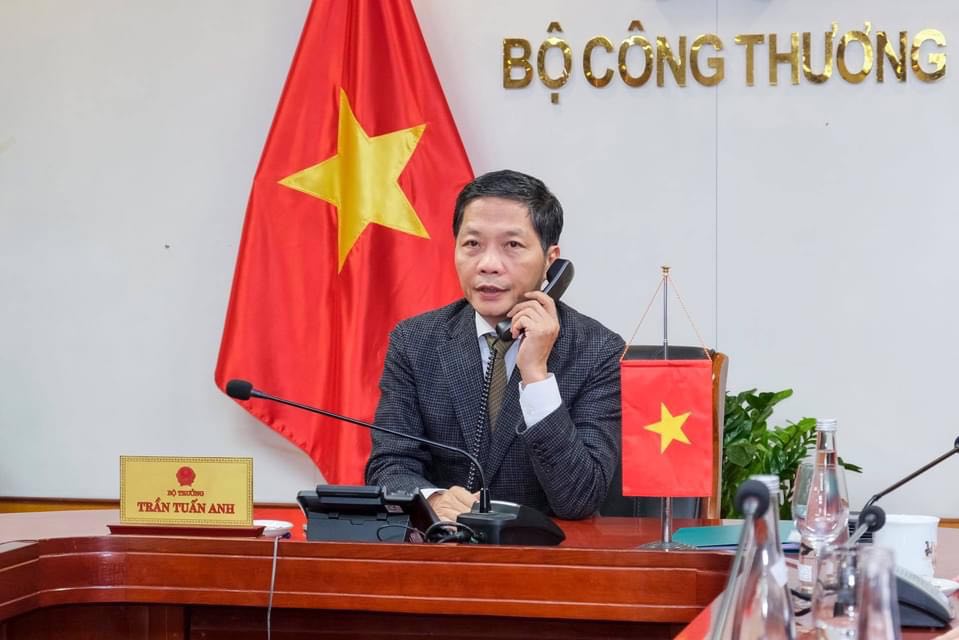 Minister of Industry and Trade Tran Tuan Anh holds phone talks with U.S. Trade Representative Robert Lighthizer.
>>> Experts explain why Viet Nam should NOT be considered "currency manipulator"
In a constructive and positive atmosphere, Anh and Lighthizer agreed that the Viet Nam-U.S. relations have been flourishing across fields, expressing their belief that both countries will continue sustaining growth momentum of the bilateral ties with right directions, in which trade is a key pillar and driving force of the bilateral ties.
Anh took the occasion to express deep concerns over the U.S. ongoing investigation of Viet Nam's monetary policy and timber materials in accordance with Article 301 of the Trade Act of 1974, saying that the investigation would result in negative impacts on bilateral relations between the two countries and thousands of businesses and millions of Vietnamese and American workers and consumers.
He reaffirmed the Vietnamese Government's stance that Viet Nam, as a developing country with limited economic capacity, has pursued a monetary policy in favor of inflation control and macro-economic stabilization, not in favor of creating unfair trade advantages.
Viet Nam's buying and selling of foreign currency over the past time aimed to consolidate foreign reserve relatively low compared to other countries in the region, and to enhance financial security and national ratings, Anh affirmed.
The move was not intended to undervalue Viet Nam's currency, he added.
Anh also said the import and use of timber has also be strictly controlled.
He reassured that Viet Nam is willing to collaborate closely with the U.S. in the investigation process, calling on the Office of the U.S Trade Representative to carry out a fair and transparent investigation with thorough considerations of all aspects and impacts of its decisions.
For his part, Lighthizer spoke highly of the outcomes of practical and effective policy dialogues via the Viet Nam - US Trade and Investment Framework Agreement (TIFA) Council mechanism, thus helping both sides to seek satisfactory solutions to many economic and trade issues in short period of time.
Regarding the ongoing investigation on Viet Nam's monetary policy and timber materials, the U.S. Trade Representative said the USTR is still in the process of investigating and evaluating all related opinions and has not made a final decision.
Lighthizer also rejected misleading reports on the USTR's plan to impose tariffs on Vietnamese exports, adding that such reports are completely inaccurate.
This is the third high-level phone talks between Viet Nam and the U.S. to resolve the issue . Earlier, Prime Minister Nguyen Xuan Phuc had a phone conversation with President Donald Trump on December 22, and Deputy Prime Minister and Foreign Minister Pham Binh Minh talked on the phone with U.S. Secretary of State Mike Pompeo on January 6./.
By Thuy Dung
Follow us on Twitter @VNGovtPortal and Facebook page @VNGov