Viet Nam to take stronger measures to achieve net-zero emissions by 2050
VGP – Viet Nam will take stronger measures to achieve net-zero emissions by 2050, affirmed Prime Minister Pham Minh Chinh at the COP16.
November 01, 2021 11:55 PM GMT+7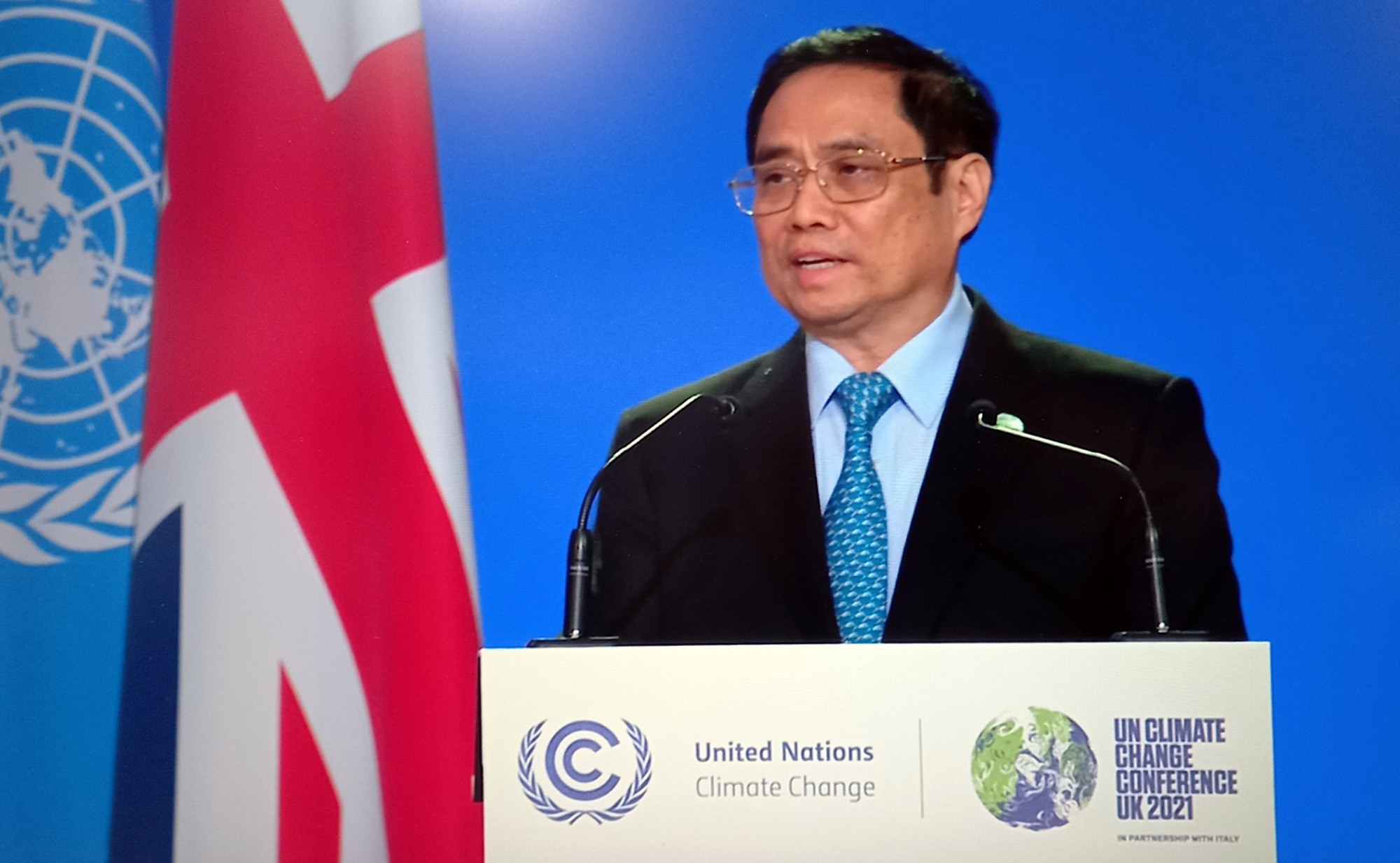 Vietnamese Prime Minister Pham Minh Chinh addresses the 26th United Nations Climate Change Conference of the Parties (COP26), Glasgow, the UK, November 1, 2021
Addressing the COP26 on Monday, Pham said climate change has caused serious impacts on food security, water security, sustainable development and even threatened the survival of many countries and communities, thus requiring the international community to act faster and bolder.
He underscored that responding to climate change and restoring the nature must be the top priority of all development policies as well as the highest moral standard of all levels, sectors, businesses and individuals.
Pham underlined the importance of science, financial resources, and natured-based and people-centric actions to foster growth model transformation towards green growth.
He called on all countries to set strong commitments to reduce greenhouse gas emissions on the basis of common but differentiated responsibility.
As climate finance, technological transfer and capacity building play a vital role in successful realization of the Paris Agreement, Pham urged developed countries to fully implement their financial commitments and make more funding commitments for post-2025 period./.
By Huong Giang