Viet Nam to returns to high growth in medium term: IMF
VGP - Over the medium term, Viet Nam can return to high growth rates as structural reforms are implemented, noted the International Monetary Fund (IMF) in its press release of Viet Nam 2023 Article IV Consultation mission.
July 01, 2023 10:21 AM GMT+7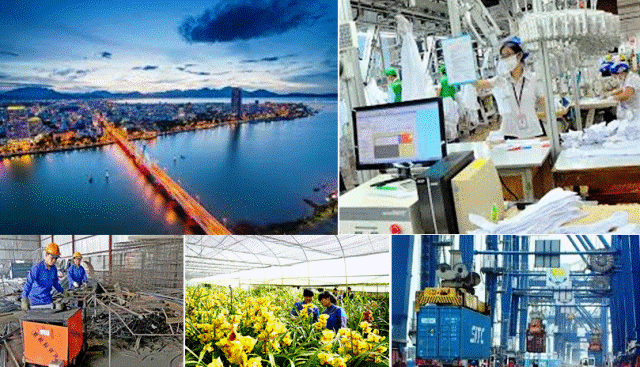 According to the IMF, the nation experienced a strong post-pandemic economic recovery in 2022. GDP rose by a historically high 8 percent, driven by strong domestic and external demand. Average inflation was contained at 3.2 percent, although price pressures picked up steadily during the year.
Viet Nam's economic growth is projected to recover in the second half of 2023, reaching around 4.7 percent for the year, supported by a rebound in exports and expansionary domestic policies. Inflation is expected to remain contained below the SBV's 4.5 percent ceiling.
The measures taken by the SBV and the government have helped soften the impact of headwinds, the IMF stated, suggesting that further efforts to safeguard macroeconomic and financial stability and accelerate reforms would ensure that the economy remains on a secure footing.
The policy mix should be re-balanced with greater emphasis on fiscal support to the economy and the most vulnerable. Fiscal policy should take the lead in providing support to the economy and the poorest and most vulnerable groups, especially as the government has fiscal space, the financial institution recommended.
Achieving Viet Nam's ambitious development and climate objectives will require accelerating reforms to improve the business environment, critical infrastructure, and invest in education.
Scaling-up social and infrastructure spending, including to meet Viet Nam's climate objectives, will require revenue mobilization efforts. The authorities' new plans on energy and climate are an important step forward, and the priority should now be on implementing concrete actions, the IMF stressed.
There has been a strong push in controlling corruption in recent years and continued efforts to improve governance and the business environment would be welcome, highlighted in the article.
The Anti-Money Laundering/Countering the Financing of Terrorism framework also warrants strengthening. Efforts to reduce data gaps, including on the fiscal and external accounts, would help improve policy making and generate greater economic benefits.
An IMF team led by Division Chief in the IMF's Fiscal Affairs Department Paulo Medas conducted discussions for the 2023 Article IV consultation with Viet Nam from June 14-29.
The team exchanged views with Prime Minister Pham Minh Chinh, senior officials of the State Bank of Viet Nam (SBV), the Ministry of Finance, the Ministry of Planning and Investment, the Central Economic Commission, the National Assembly, and other government agencies./.