Viet Nam to organise successful SEA Games
VGP - Viet Nam have faced with huge challenges but will successful organize a special Southeast Asian (SEA) Games.
May 09, 2022 9:10 AM GMT+7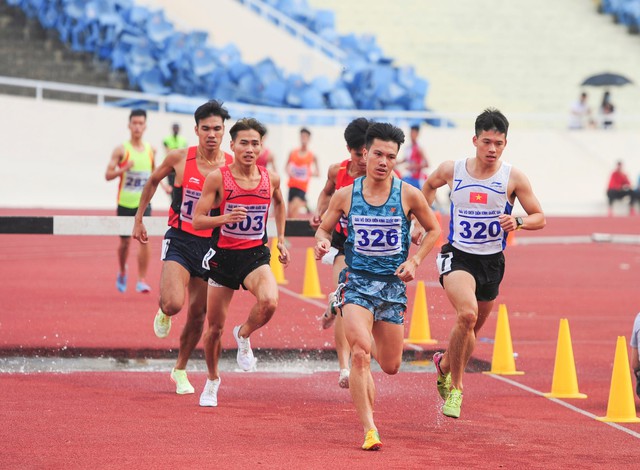 "At this points, our preparation for the SEA Games has been done 99 per cent. Some of competition venues are ready for competitions," Viet Nam Sports Administration Vice Chairwoman Le Thi Hoang Yen told VGP.

"In the rest days, we will do the final touches in reception and protocol, security, healthcare and information and communication."
The 31st SEA Games, which returns to Viet Nam after 19 years, will welcome about 10,000 athletes, coaches, experts and other participants. Also, thousands of reporters and visitors will come to the country to cheer their delegations.
The Games will be organised in Hà Nội and 11 surrounding cities and province from May 12 to May 23.
The biennial sport meet was initially planned in 2021 but was delayed until this year because of the COVID-19 pandemic.
"In the last two years, the ASEAN region has not organised such a large festival like the 31st SEA Games. Overcoming many challenges and difficulties, we promise to make this Games safe and sound," Yen said.
She added that in addition with the high-quality in term of professional technique, the 31st SEA Games is expected to be impressive festival where Việt Nam can popularize its people's friendship and hospitality as well as typical cultural identities to the world.
There is no limitation applied for supporters to watch competition live. Most of competitions are open for everyone. It is also to lure foreign visitors to Viet Nam who can watch sport activities and tour throughout the country.
The Organising Committee also expects to hold a 'green' SEA Games which prefer limited plastic and no smoking.
With the slogan "For a Stronger Southeast Asia", Viet Nam hopes to join hands to build a powerful Southeast Asia region through sports.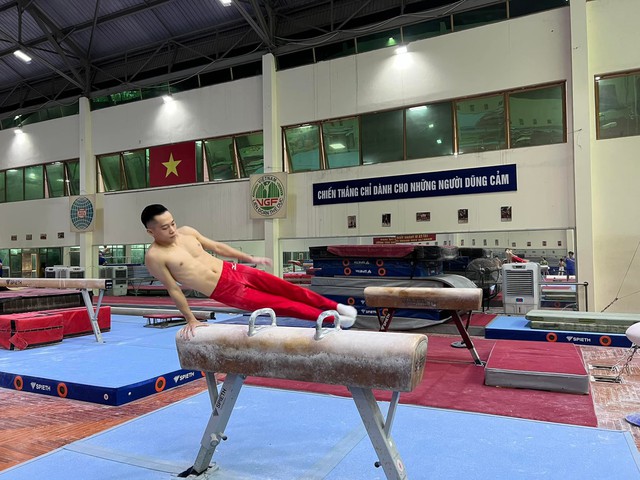 Top position target
Viet Nam will send a 1,341-strong delegation to the Games. They will compete in all 40 sports and aim to take 140 gold medals to top the medal tally.
"We have been one of best three delegation in many Games. This year, we will have home turf advantage, local support and a record of athletes participating in all sports. These are reasons that make us believe in winning more golds," said Yen.
"Our athletes in athletics, swimming, weightlifting, martial arts and wrestling are strong. Meanwhile those in shooting, cycling, finswimming and fencing are title favourites.
"We are reigning champions of men's and women's football and will definitely defend our titles while other sports such as futsal, basketball and volleyball are targeting top positions despite many challenges."
In preparation for the Games, some athletes were sent to international training courses and tournaments while most of them had to train at home because of the COVID-19 pandemic.
However, all of competitors are in high peak and good mood to compete at the SEA Games.
"In the coming Games, they will compete for their own fame but also the nation's pride," Yen said and added that SEA Games will be chance for the Vietnamese athletes to sharpen their skills for Asian Games and Olympics.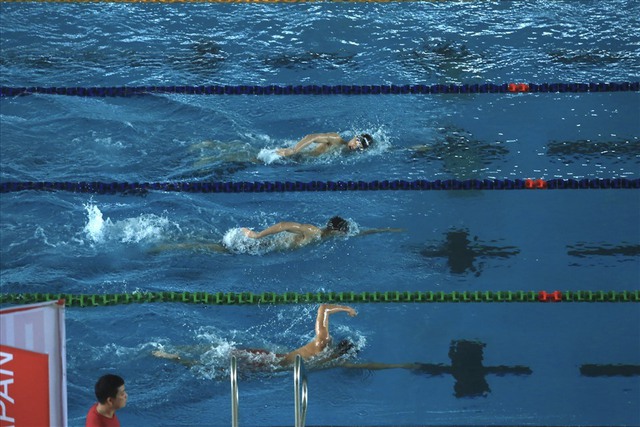 A fair SEA Games
In the return of the SEA Games, Việt Nam have decided to organise all events of Olympics and Asian Games which has never happened before in the previous 30 editions.
"We want our SEA Games be an impressive showpiece in professional technique and a Games of justice and fair play," Chief-de-mission Tran Duc Phan said.
"When all Olympic sports events are put into the competition list, matches will be more competitive and vigorous. There will be no big gold medal gaps between the top three delegations as previously. This will be a fair Games," said Phan.
Athletics is a key sport of Việt Nam, winning 16 golds at the previous Games. This month, the team is shouldering the heaviest burden, aiming for 15-17 golds.
"Our athletes are in good condition. We have prepared and trained right since the 2019 Games," said coach Nguyen Manh Hieu.
"Our golden hopes are both veteran and young athletes. We have made assignments for individual members of the team. We hope to grab the best result and complete our mission."
The swimming team also shoulder heavy task of winning golds for the hosts. They will take part in 40 events and target eight golds.
"This SEA Games will be tough for our team when rivals from Singapore, Indonesia and Malaysia have made strong progress," said coach Nguyen Hoang Vu.
"In our team, Nguyen Huy Hoang, Tran Hung Nguyen and Pham Thanh Bao are golden hopefuls. Meanwhile some of my female athletes are promising high results."
Gymnast Le Thanh Tung said he was excited and full of energy ahead of the Games. He will try his best to win golds in both individual and team's events.
"I have almost recovered from injury. I believe I will reach my best at the competition days and can top the podium," he said./.