Viet Nam to eliminate health declaration for domestic travel
VGP - Viet Nam is going to abolish health declaration for domestic travel, said Minister of Health Nguyen Thanh Long.
April 27, 2022 8:35 PM GMT+7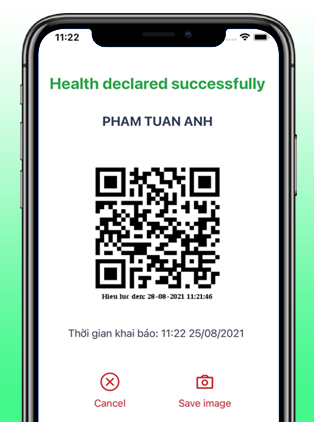 The move is a further step to return to normalcy as Viet Nam has not traced contacts of COVID-19 related cases, said Minister Nguyen.
The General Department of Preventive Medicine under the Ministry of Health will soon provide specific guidance on removing the protocol.
Since August 2020, the Ministry of Health issued a protocol to contain the spread of COVID-19, requiring people to wear masks, disinfect their hands frequently, keep a safe distance from each other, avoid crowds and complete health declarations, commonly known as 5K protocol.

So far, the disease has been put under control nationwide, with the daily number of COVID-19 cases and fatalities falling to 10,000 and nine per day.
Given the pandemic situation, local leaders proposed the Ministry of Health adjust the 5K protocol to 2K protocol, which means people should be encouraged to wear facemask and disinfect their hands in public places only./.