Viet Nam to become third largest economy in Southeast Asia by 2025: IMF
VGP - The International Monetary Fund (IMF) forecasted that Viet Nam's gross domestic product (GDP) will reach US$571.1 billion by 2025, surpassing the Philippines and Singapore to become the third largest economy in the Southeast Asia.
June 11, 2022 4:05 PM GMT+7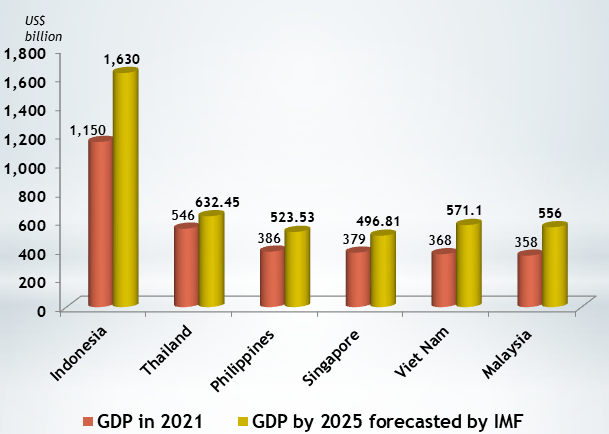 Viet Nam's GDP reached approximately US$368 billion in 2021, making it the fifth largest economy in Southeast Asia and 41st in the world, according to the IMF World Economic Outlook.
For GDP per capita, Viet Nam secured US$3,743 per person, ranking sixth in ASEAN and 124th in the world.
The IMF predicted that, by 2026, the nation will take the fourth position among the ASEAN-6 group in term of GDP per capita, behind Singapore, Malaysia and Thailand.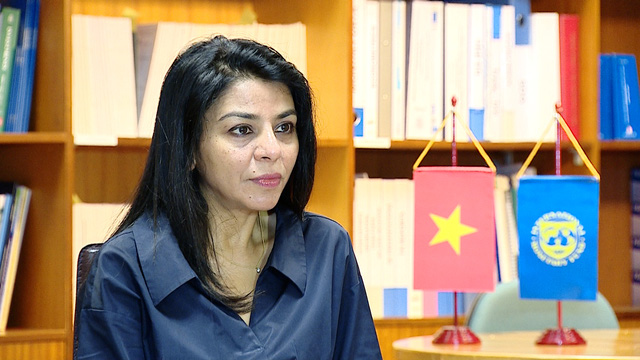 Longer term growth prospects for Viet Nam
Viet Nam's GDP was estimated to grow by 5.03 percent in the first three months of 2022, mainly buoyed by robust expansion of manufacturing, reported the General Statistics Office (GSO).
According to the IMF, Viet Nam's growth is projected at 6.0 percent in 2022 and 7.2 percent in 2023.
In a recent interview with the VGP, Mission Chief to Viet Nam and Division Chief in the IMF's Asia and Pacific Department Era Dabla-Norris noted that, the growth in the first quarter of 2022 has been strong, and this owes particularly in light of the challenging environment Viet Nam saw in 2021 with the COVID outbreak, and this owes to three main factors.
The first is the Vietnamese Government's very impressive vaccination record that allowed for a living with the COVID strategy and that is beneficial for growth.
A second factor has to do with the support of macro-economic policies that were put in place to cushion the impact of the pandemic on firms and households and thirdly is the very solid pre-pandemic growth momentum in the dynamism of Vietnamese firms and people.
Regarding opportunities for Viet Nam's economic growth in next months of the year, Era Dabla-Norris emphasized that a decisive implementation of the economic recovery and development program as planned will provide very positive upside to growth.
Trade diversion since Viet Nam is open for businesses, and also the free trade agreements that Viet Nam has signed could also provide an upside to growth.
In terms of the longer term, she spoke highly of Viet Nam's efforts in improving the business environment, promoting digitalization, upgrading the skills of workers, and more generally, investing in human capital and enhancing the productivity of small and medium enterprises, which could really help entrench longer term growth prospects for the country.