Viet Nam supports nationals forced to work in Philippines
VGP - The Embassy of Viet Nam in the Philippines visited 389 nationals believed to have been forced to work there, for collecting their information and providing medical support for those with health problems.
May 10, 2023 4:42 PM GMT+7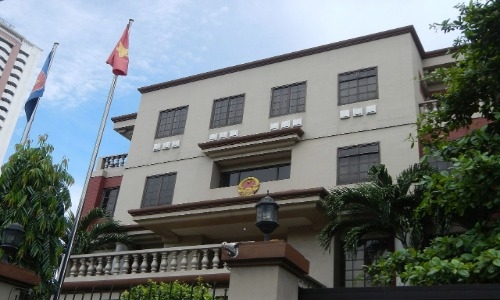 Those Vietnamese nationals are among the over 1,000 forced laborers who have recently been rescued by the Philippine forces in Pampanga province,
The Ministry of Foreign Affairs called on those who have information about the persons involved in forced labor or lured to work overseas to provide details on the following methods:
+ the citizen protection switchboard baohocongdan@gmail.com,
+ the Consular Department's email +63 9982756666
+ the citizen protection hotline of the Vietnamese Embassy in the Philippines
The Ministry of Foreign Affairs (MoFA) also instructed its Consular Department to contact the Philippine Embassy in Viet Nam and ask for support in assisting the Vietnamese citizens.
The MoFA said on May 9 that it proposed the Philippine authorities help ensure accommodation for the Vietnamese citizens, inform the Vietnamese side about their residence status, and help Viet Nam repatriate the citizens whose stay is not permitted by the Philippines as soon as possible.
The ministry also asked the Philippine side to enhance cooperation in resolving the forced labor case involving Vietnamese citizens and strictly deal with violators./.