Viet Nam sees strong recovery after COVID-19
VGP - Viet Nam has seen strong recovery in the post-COVID-19 period, noted Country Director of the Asian Development Bank (ADB) in Viet Nam Andrew Jeffries in a recent interview with the VGP.
October 04, 2022 9:17 AM GMT+7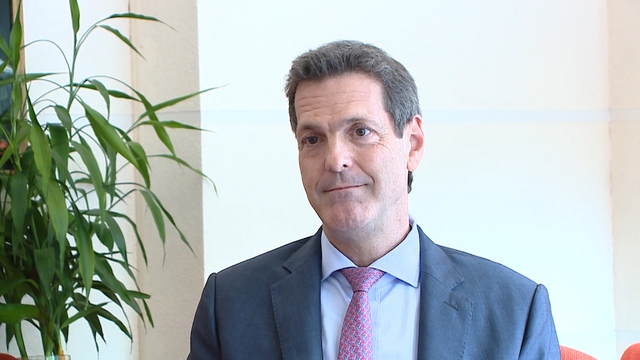 The country's vaccination campaign and effective measures launched in the fight against the COVID-19 pandemic have allowed economic activities to come back, he underscored.
Andrew Jeffries expressed his delight on the nation's strong development in domestic tourism and recovery of international tourism, adding that all of that support the service sector.
ADB has maintained 6.5 percent growth forecast for Viet Nam in 2022 thanks to strong domestic demand and increasing industrial activities in the country, emphasized the ADB Country Director.
However, he referred to some risks that remain from external factors such as the very high fuel prices and slowdown in big economies such as the U.S., EU and China which all are large trading partners of Viet Nam that could put some downward pressure on exports.
Meanwhile, the ADB Country Director predicted that Viet Nam would witness higher growth next year.
WB Lead Country Economist Andrea Coppola
According to Andrea Coppola, the World Bank Lead Country Economist and Program Leader for Equitable Growth, Finance and Institutions in Viet Nam, the latest macro-economic figures showed that Viet Nam's GDP in the third quarter of 2022 was about 13.67 percent higher than 2021.
This performance is in line with the projection of the latest World Bank Regional Economic Updates which suggests that Viet Nam maybe the fastest growing economy in the East Asia and Pacific region in 2022 with the GDP growth estimated at 7.2 percent.
Viet Nam's GDP grew by 8.83 percent in the first nine months this year, which is the highest figure recorded during the last decade, he noted.
Andrea Coppola said that there are two main factors for the performance. Firstly, it is about the manufacturing and service sector due to a release in pen-up demand following the removal of COVID-19 related-measures.
And second is a low base effect given the large differences between the contraction observed during the third quarter of 2021 and the positive performance of the third quarter of 2022, he added.