Viet Nam revises Social Insurance Law
VGP - The Ministry of Labor, Invalids and Social Affairs (MOLISA) is collecting comments on the draft Law on Social Insurance.
March 17, 2023 2:51 PM GMT+7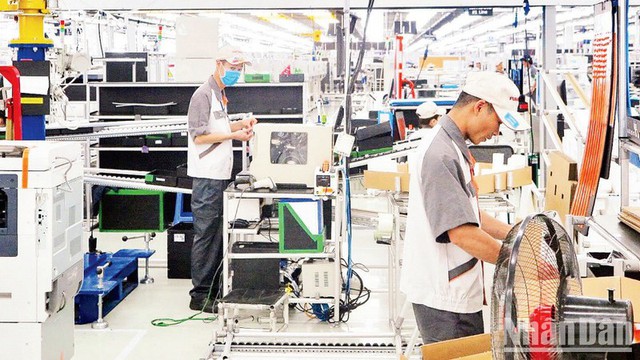 The main objectives of revising this Law project include institutionalizing the contents of reforming social insurance policies in Resolution No. 28-NQ/TW dated May 23, 2018, of the Seventh Conference of the 12th Central Committee and ensuring uniformity and consistency in the legal system.

The draft law is structured with nine chapters and 133 articles based on inheriting the 2014 Law on Social Insurance structure. This means it keeps the number of chapters unchanged but increases by eight articles compared to the Law promulgated in 2014.
The bill adds two new contents: social pension benefits and management of social insurance collection and payment.
It has five groups of policies detailed into 18 specific primary contents below:
The first is to build a flexible, multi-tiered social insurance system.
The second is to expand the coverage of social insurance participants.
The third is to expand the coverage of social insurance beneficiaries (pension, monthly social insurance and social pension).
The fourth is to supplement the content of regulations on the management of social insurance collection and payment.
The fifth is to diversify the investment portfolio and structure of the Social Insurance Fund according to the principles of safety, sustainability and efficiency.
The draft law content ensures compliance with relevant international treaties to which Viet Nam is a member and international commitments in the relevant fields.
It is estimated that by the end of February this year, the country has more than 17,427 million people participating in social insurance, an increase of nearly 1.06 million compared to the same period in 2022.
Of these, 15,968 million people are participating in compulsory social insurance, an increase of 863.4 thousand. The total number of people participating in voluntary social insurance is 1,459 million, an increase of 204.8 thousand./.