Viet Nam records trade surplus of over US$20 billion over 8 months
VGP - Viet Nam racked up a trade surplus of US$20.19 billion during the first eight months of the year, the General Statistics Office (GSO) reported Tuesday.
August 29, 2023 9:55 PM GMT+7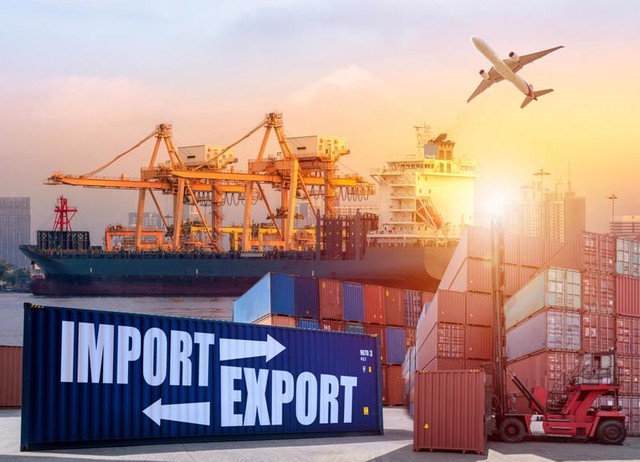 In August, trade between Viet Nam and the rest of the world was estimated at US$60.92 billion, up 6.7 percent over the previous month, but down 7.9 percent over the same period from last year.
In January-August period, total import and export turnover of goods stood at US$435.23 billion, down 13.1 percent on-year, of which export value decreased by 10 percent to US$227.71 billion and imports fell by 16.2 percent to US$207.52 billion.
The domestic economic sector raked in US$59.92 billion, representing a drop of 9.2 percent and accounting for 26.3 percent of the country's total export turnover.

Meanwhile, the foreign direct investment (FDI) sector earned a turnover of US$167.79 billion, representing a fall of 10.3 percent and accounting for 73.7 percent of total export turnover.
During the reviewed period, the U.S. remained the largest importer of Vietnamese goods with US$62.3 billion while China maintained its position as the biggest supplier of goods to Viet Nam with US$68.1 billion.

The Southeast Asian nation enjoyed a trade surplus with the U.S. (US$53 billion), the EU (US$19.6 billion) and Japan (US$1.15 billion) while reporting a trade deficit with China (US$32.2 billion), South Korea (US$17.3 billion) and ASEAN (US$5.2 billion)./.