Viet Nam merges two stock exchanges
VGP – The Viet Nam Stock Exchange (VNX) made debut Saturday morning following the merger of the Ha Noi Stock Exchange (HNX) and the Ho Chi Minh City Stock Exchange (HoSE).
December 11, 2021 3:47 PM GMT+7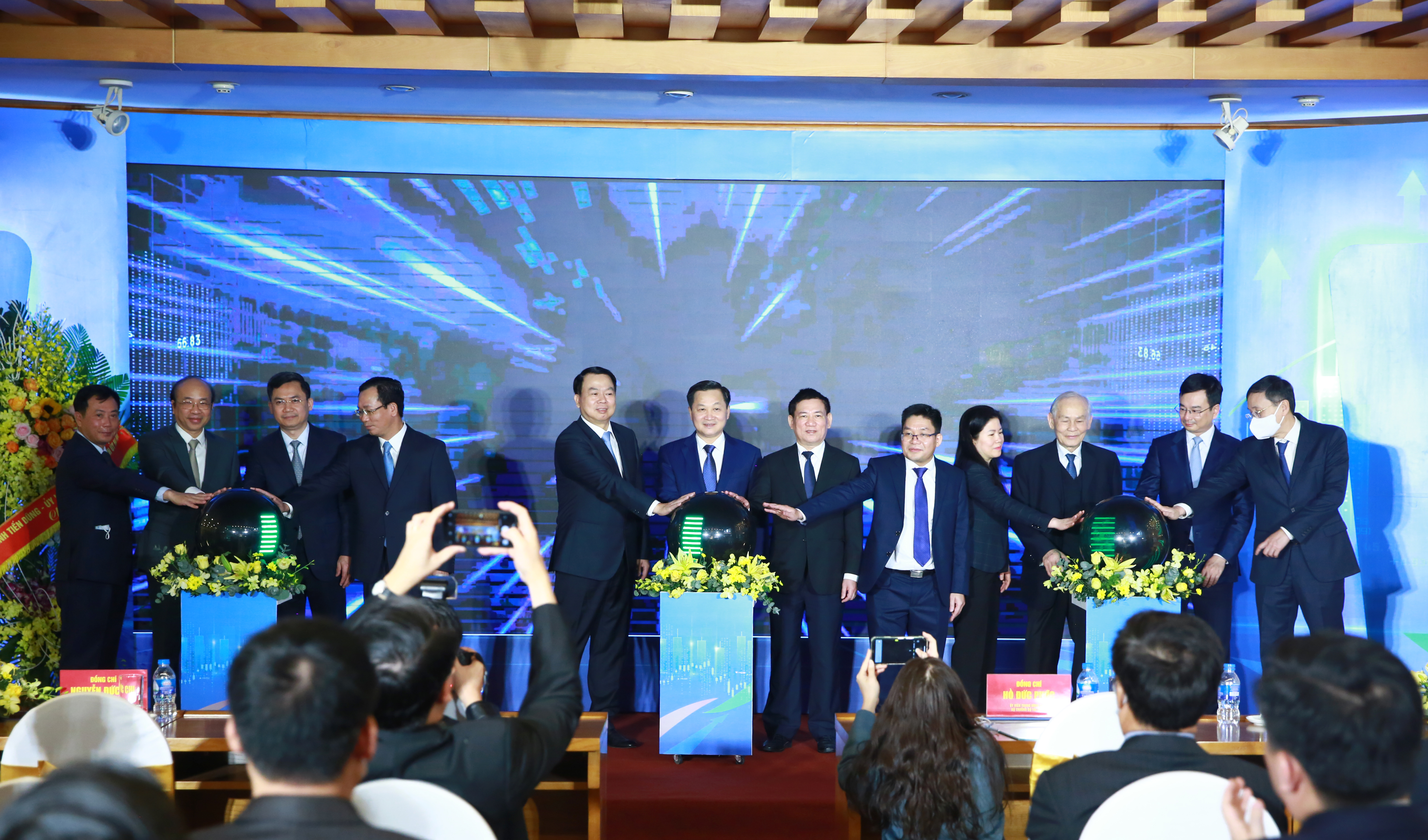 The launching ceremony of the Viet Nam Stock Exchange, Ha Noi, December 12, 2021. Photo: VGP
The VNX is headquartered in the capital city of Ha Noi and holds 100 percent charter capital at HNX and HoSE.
Addressing the launching ceremony of the VNX, Deputy Prime Minister Le Minh Khai emphasized that it is Viet Nam's consistent polity to develop the stock market in order to mobilize medium and long-term capital for economic development.
Viet Nam's benchmark stock market index has topped the 1,500 point mark, a record high since the dawn of the country's stock market, highlighted Le.
The average daily securities trading value over the recent 11 months reached VND 37.2 trillion per session, doubling the total value of the previous year, he said.
Meanwhile, the number of new trading accounts in the first 10 months this year hit nearly 1.1 million, higher than the total number of accounts opened during 2017-2020.
As of October 2021, Viet Nam's stock market capitalization reached approximately 163 percent of the country's Gross Domestic Product (GDP).
The merger is important and would "create a one-stop-shop securities market" for investors as Viet Nam becomes deeply integrated in the global economy.
By Thuy Dung