Viet Nam may formulate land use rights trading floor
VGP - Prime Minister Pham Minh Chinh has directed the Ministry of Natural Resources and Environment (MNRE) and the Ministry of Construction to mull over the establishment of a trading platform for land use rights.
August 09, 2023 8:31 PM GMT+7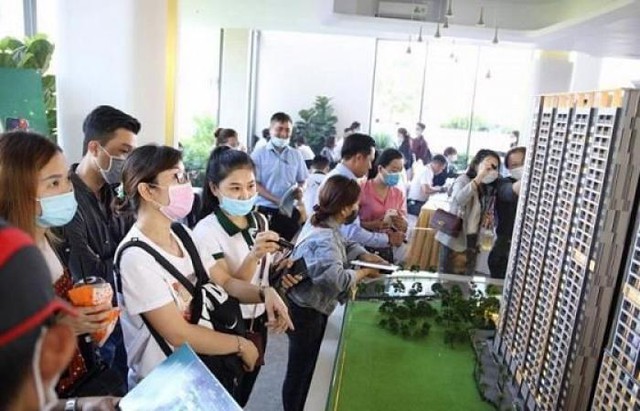 The two ministries are responsible for submitting their study to the Government by August 15, Prime Minister Pham ordered.
The plan aims to materialize a resolution adopted at the 5th plenary session of the 13th Party Central Committee on improving mechanisms, policies, and the efficacy of land use and management.
The trading floor is expected to serve as a center providing information about land use rights from land owners, effectively connecting potential sellers and buyers.
It should be designed to offer comprehensive details about land to prospective buyers, facilitating informed decision-making and reinforcing the transparency of land use right transactions.
While Viet Nam has already had stock exchanges, commodities trading floors, and corporate bonds trading floors, the property sector has predominantly relied on real estate agents or privately-owned trading platforms for transactions. The practice has led to housing prices rising over recent years.
Existing trading platforms primarily focus on promoting and selling properties from select projects, often without complete information or failing to verify the legitimacy of these offerings, potentially exposing buyers to risks.
Experts assert that governmental involvement in managing a land use right trading floor is vital to enhancing transparency in real estate information and stabilizing the market. They also underscore the importance of establishing mechanisms to ensure a sustainable, secure, and ethical market development, while guarding against manipulation of land prices.
The real estate market in Viet Nam currently faces four challenges, namely tightened credit, high interest rates, tightened capital mobilization channels, and a sharp drop in liquidity.
Real estate company resources are mainly in the land bank or in-progress projects, which are often difficult to be converted into cash in the context of the market's plummeting liquidity./.