Viet Nam-Laos trade value surges over 24% in seven months
VGP - Viet Nam-Laos trade value reached nearly US$949 million over the last seven months of 2022, a year-on-year increase of 24.2 percent, reported the Viet Nam Trade Office in Laos.
August 13, 2022 7:43 PM GMT+7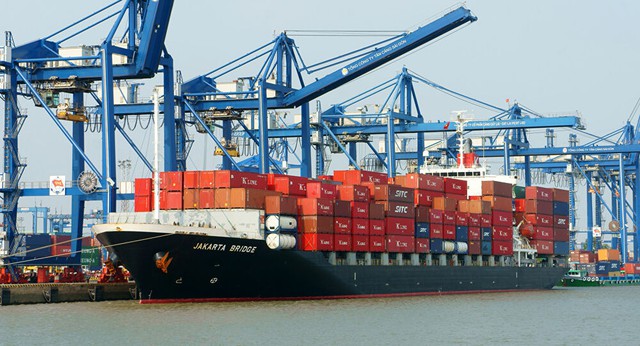 Of the above figure, Viet Nam's exports to Laos rose by 48.2 percent to US$586 million while import volume from Laos increased by 1.6 percent to US$363 million.
During the reviewed period, Viet Nam's key export items included petrol (US$39.4 million, up 297.2 percent), vegetables and fruits (US$25.4 million, up 96.6 percent) and fertilizers (US$23.5 million, up 67.8 percent).

Meanwhile, the country mainly imported rubber (US$130.4 million), timber (US$87.4 million), ores and other minerals (US$58 million) and fertilizers (US$48.6 million) from Laos.
In July alone, the bilateral trade value was estimated at US$125 million, up 54.1 percent against the same period last year./.