Viet Nam is Samsung's most important production hub on global scale
VGP - Samsung always makes efforts to become the largest export enterprise and the business receiving the people's affection in Viet Nam, according to the General Director of Samsung Viet Nam, Choi Joo Ho.
January 26, 2023 5:16 PM GMT+7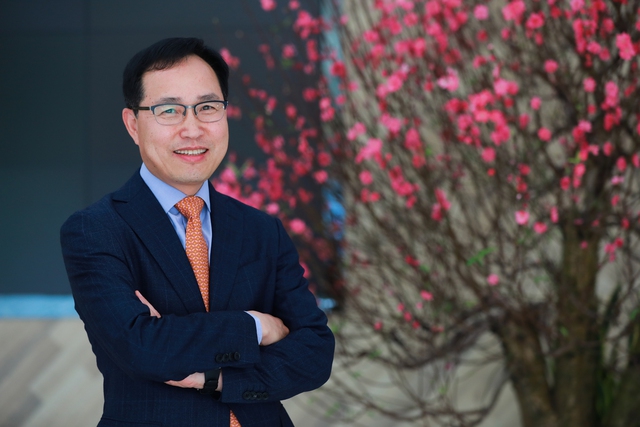 The General Director said that Viet Nam's socio-economic development in 2022 was the result of the flexible and creative management of the Vietnamese Government.

Specifically, the Vietnamese Government has created favorable conditions for the business community, including foreign investors like Samsung. As a result, Samsung Viet Nam has recorded excellent performance with an export turnover of US$65 billion.
In particular, as promised to the Vietnamese Government, Samsung inaugurated a new Research and Development (R&D) Center in Viet Nam at the end of 2022.
Besides, Choi assessed that 2023 is a special year, marking the 15-year journey of Samsung implementing its "great investment" plan in Viet Nam.
This is also the first year that Samsung officially promotes the plan to bring Viet Nam beyond the role of a substantial production base in charge of research and development activities.
Accordingly, Samsung plans to expand the field of research and development, improving professional capacity to elevate the R&D Center to become Samsung's leading research and development centre globally.
To realize this goal, Samsung will promote cooperation with major universities in Viet Nam and strengthen its support to foster elite talents in the field of information technology.
Commenting on Vietnamese workers, the General Director of Samsung Viet Nam said that Vietnamese people aree hardworking, dynamic, intelligent and always full of hope for their future development.
Therefore, Samsung is actively implementing training activities to create conditions for Vietnamese elite employees who will become Samsung leaders in the future./.