Viet Nam is expected to become Asia's "logistics star"
VGP - Viet Nam ranks 11th in the group of 50 global emerging logistics markets, according to the 2022 Emerging Market Logistics Index Report published by transport and logistics service provider Agility.
May 15, 2023 4:12 PM GMT+7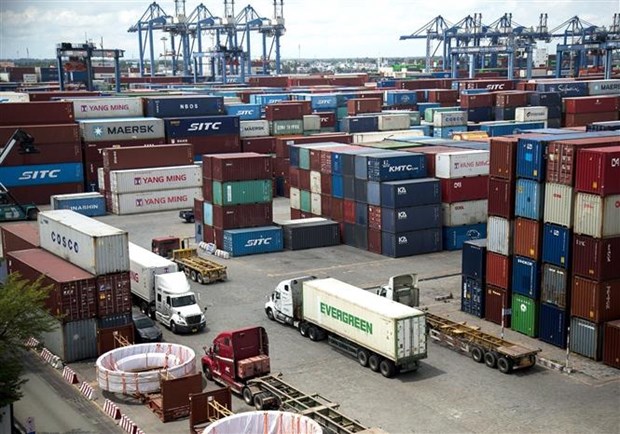 Logistics is the fastest growing and most stable industry in Viet Nam, with an average growth rate of 14-16 percent/year, with a scale of US$40-42 billion/year. Thanks to its political and social stability and favorable geographical position, Viet Nam benefits from a wave of supply chain shifts.
Additionally, Viet Nam has taken advantage of its long coastline to have a seaport system reaching optimal capacity with an optimistic economic growth rate and stable production.
Along with that, the explosion of e-commerce is developing in both export and domestic consumption directions, helping Viet Nam to improve its competitiveness and become a centre of transhipment of world goods, a link in the global supply chain.
Specifically, Viet Nam's logistics industry has made significant progress. The number of businesses and the quality of logistics services is increasing, bringing goods for import and export in 2022 to the highest level ever of US$732.5 billion, up 9.5 percent compared to 2021.
Viet Nam is expected to become Asia's "logistics star" from the above advantages.
However, Viet Nam's logistics industry still has many weaknesses, such as high logistics costs; a lack of links between logistics service enterprises and production, trading, and import-export enterprises; limited enterprises' scale and financial potential.
According to experts, the logistics industry still needs to develop infrastructure connectivity and Public - Private Partnership expansion into comprehensive logistics and supply chain centres for circulation, processing, storage, transportation and distribution.
Given these challenges, the Viet Nam International Logistics Exhibition 2023 (VILOG 2023), scheduled to be held in August this year, will be an excellent opportunity for the logistics business community and related fields to promote cooperation and optimize logistics processes and goods circulation./.