Viet Nam has two more global biosphere reserves
VGP - Nui Chua National Park in the central province of Ninh Thuan and Kon Ha Nung Plateau in the Central Highlands province of Gia Lai were recognized as the global biosphere reserves by the UNESCO.
September 16, 2021 4:10 PM GMT+7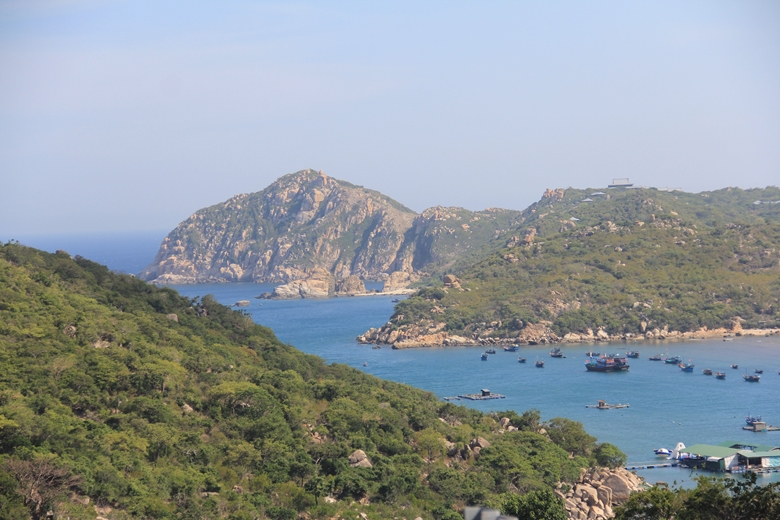 Nui Chua National Park is honored as the global biosphere reserve by the UNESCO.
The decision was made at the 33rd session of the International Coordinating Council of the Man and the Biosphere Program which took place in Nigeria on September 15.
Nui Chua Biosphere Reserve covers a total area of 106,646.45 hectares. The biosphere reserve has a typical and unique dry forest ecosystem in Viet Nam and Southeast Asia. Its forest ecosystem is of special value as it belongs to the Annamites (Greater Annamites – SA4 area), one of the 200 globally important ecological regions and one of the highest conservation priority areas of all major habitat types on Earth.
Meanwhile, Kon Ha Nung Plateau Biosphere Reserve is located on an area of 413,511.67 hectares with two core areas, Kon Ka Kinh National Park and Kon Chu Rang Nature Reserve. The reserve has a closed subtropical humid evergreen forest ecosystem which remains relatively intact. It boasts high biodiversity, typical for forest ecosystem, forest flora and fauna in the Central Highlands.
So far, Viet Nam has had 11 global biosphere reserves, including Can Gio Mangrove Biosphere Reserve, Dong Nai Biosphere Reserve, Cat Ba Biosphere Reserve, Red River Delta Biosphere Reserve, Kien Giang Biosphere Reserve, Western Nghe An Biosphere Reserve, Mui Ca Mau Biosphere Reserve, Cu Lao Cham-Hoi An Biosphere Reserve, Langbiang Biosphere Reserve, Nui Chua Biosphere Reserve and Kon Ha Nung Plateau Biosphere Reserve.
By Thuy Dung