Viet Nam face powerhouses at Women's World Cup
VGP — Viet Nam will play world strongest team, the US, in the first match of the FIFA Women's World Cup's Group E after a draw held in New Zealand on October 22.
October 23, 2022 3:51 PM GMT+7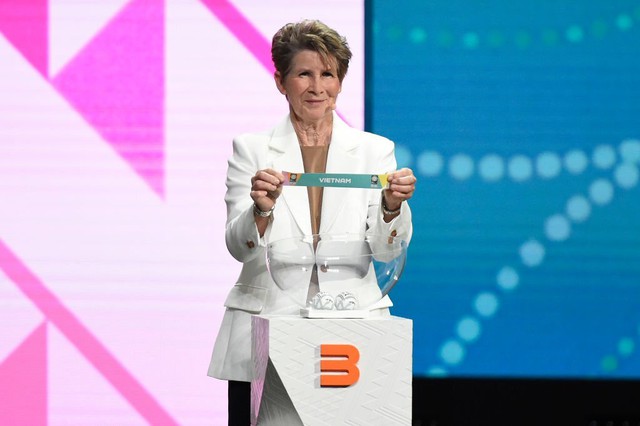 The draw was conducted in the same manner as the men's World Cup: teams were divided into four "pots" of eight teams based on FIFA world rankings.

The ceremony which took place at the Aotea Centre in Auckland also sent the Netherlands, last Cup's silver medallist, to this group.
Three years ago, the US beat the Netherlands ?? to lift the championship trophy.
The presence of the defending champion and runners-up made it a group of death for Viet Nam who are among the weakest teams in next summer competition.
The last team of Group E will be the winner of the Playoff's Group A which includes Portugal, Thailand and Cameroon. The playoff matches will be organized in February, 2023.
Viet Nam will play the US on July 22 at Eden Park in Auckland, which will also serve as the host venue for the opening ceremony on July 20 when New Zealand plays Norway.
Viet Nam then faces the winner of the Playoff's Group A on July 27 at the same venue, followed by the Netherlands at Wellington Regional Stadium in Wellington on August 1.
"It is a good draw result for Viet Nam," said head coach Mai Duc Chung who participated in the ceremony.
"It is good for us because it is not easy to invite world leading teams such big names to Viet Nam but here we can compete such big names.
"My players will have chance to learn, sharpen their skills and improve their competition knowledge," he said.
"The fact that they're in the tournament means that they're a good team," US coach Vlatko Andonovski said.
"I'm excited about our draw because this is where the real preparation starts. Now, it's about getting ready for the actual opponents.
"Viet Nam is a team we have never faced before but we know they came out of a challenging qualification process in Asia and will be incredibly energized to play their first ever match at the World Cup.
"The unknown is actually a challenge for us," he said of Viet Nam.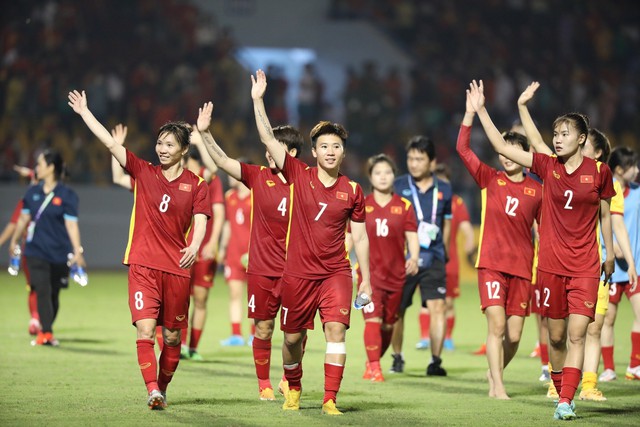 On his side, coach Andries Jonker of the Netherland was happy that his team would face Viet Nam, the number 34 in the FIFA ranking.
"I don't know anything about Viet Nam at the moment," said Jonker. "But that should be doable, even if we should not underestimate them."
In other draw results, co-host New Zealand, Norway, debutant Philippines and Switzerland will face each other in Group A.
Canada, the reigning Olympic champion, will travel nearly 4,000 miles for its three group-play games against co-host Australia, Ireland and Nigeria in Group B.
Spain, Costa Rica, Zambia, and 2011 champion Japan are drawn in Group C
World No 4 England, which beat the US 2-1 at Wembley Stadium earlier this month, was placed in Group D alongside No 15 China, No 18 Denmark and a to-be-determined playoff winner.
France, Jamaica, Brazil and winner of playoff between Taiwan-Paraguay and Papua New Guinea-Panama will play in Group F.
No 2 Sweden, the last team to beat the US in a World Cup match, was with South Africa, Italy and Argentina in Group G.
Third-ranked Germany was grouped with Morocco, another World Cup debutante, Colombia and No 17 South Korea in Group H.
The field for next World Cup will be the largest in history with 32 countries, double the number invited to the 2011 tournament.
At least six of those teams will be playing in the competition for the first time, among them Viet Nam.
The ninth Women's World Cup with 64 games will take place from July 20-August 20, 2023, in 10 stadiums and nine host cities, five in Australia and four in New Zealand./.
2023 FIFA Women's World Cup draw

Group A: New Zealand, Norway, Philippines, Switzerland
Group B: Australia, Ireland, Nigeria, Canada
Group C: Spain, Costa Rica, Zambia, Japan
Group D: England; Denmark; China, winner of playoff between Senegal, Haiti and Chile.
Group E: US, Viet Nam, Netherlands, winner of playoff between Cameroon, Thailand and Portugal
Group F: France, Jamaica, Brazil, winner of playoff between Taiwan-Paraguay and Papua New Guinea-Panama
Group G: Sweden, South Africa, Italy, Argentina
Group H: Germany, Morocco, Colombia, South Korea.