Viet Nam draw Singapore 1-1, still lead Group B at AFF Cup
VGP — Viet Nam maintains on top of the AFF Cup's Group B after a goalless draw against Singapore on December 30.
January 01, 2023 10:37 AM GMT+7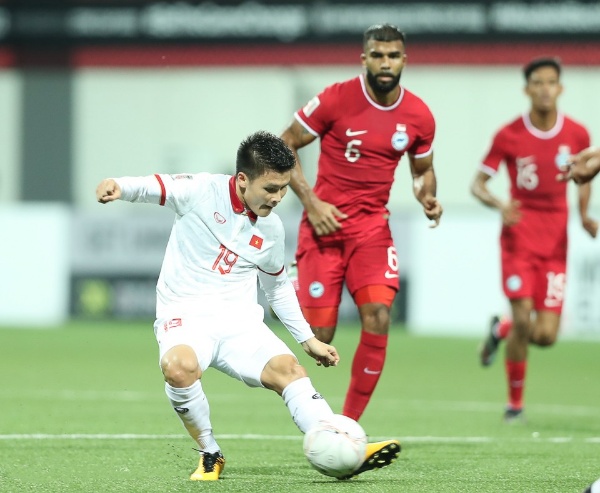 The two-time champion has seven points after three matches and almost secured their slot in the semi-finals.

Singapore, with same points, moves up to second place and Malaysia is third with six.
Viet Nam managed most possession of the match but was unable to make any of their chances count. The hosts who played in defence could only have three in-target shots, the visitors made 19. Nguyen Van Quyet and Nguyen Tien Linh made Singapore's defenders work hard to save their net. But if the defenders couldn't, their goalkeeper Sunny denied all of their attempts.a
Nguyen Hoang Duc's rifling shot near the end knocked out all Singapore players but it hit the right post and went off the woodwork
The result was acceptable for Vietnamese players but their head coach did not satisfy.
"I am not sure if it is because of the artificial grass my players compete unnaturally. I am not satisfied with the result. We will have to work harder and beat Myanmar in the last round match," said head coach Park Hang-seo of Viet Nam.
The South Korean also said: "Singapore had a good match. I believe that their players are familiar with the artificial grass and it is their advantage in this match".
Defender Que Ngoc Hai admitted that it was a tough match for Viet Nam while Singapore were difficult rival.
"Playing on unfamiliar artificial grass field affects Viet Nam's playing style. Singapore have never been an easy rival. In this match, they played on home turf with strong support. They created a lot of challenges for us," said Hai.
The veteran player said one point from away game was not a bad result for Viet Nam who still have last match at home.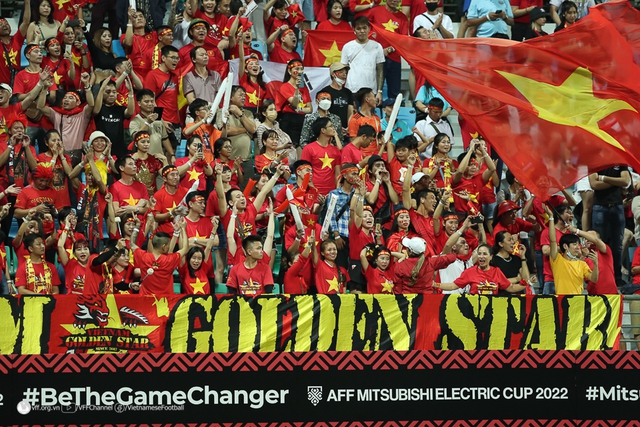 His teammate, goalkeeper Dang Van Lam, also confirmed that Vietnamese players did the best they could and a draw was acceptable.
"The artificial grass and Singapore's strong defence style prevented us from carrying out our tactics. The hosts well saved their net, trying to kick away all the ball," Lam said.
"Viet Nam are still in positive mood after this draw. We will rest a little to recover and then prepare for the next match."
On the other side, coach Takayuki Nishigaya of Singapore regretted that his team could not beat Viet Nam.
"It is not the best result because our target is three points to ensure a semi-final berth," said Nishigaya who praised his players for their hard work and one point.
"Viet Nam is a strong team but today my players did their job well. They defended well and played with focus. They were strongly supported by local fans."
In the earlier match of the group, Myanmar fought hard to tie Laos 2-2 at the Thuwunna Stadium in Yangon. They are fourth and fifth and disqualified from the tournament.
Vietnamese player arrived home on December 31. They will have two days to sharpen their scoring skills against visiting Myanmar at the My Dinh Stadium in Ha Noi on January 3.
Meanwhile Singapore will guarantee their place in the semi-finals if they avoid defeat in Kuala Lumpur against Malaysia.
In Group A, Thailand is leading with seven points. Indonesia is second with same points while Cambodia third with six./.
.