Viet Nam demands China withdraw vessels from its waters
VGP - Viet Nam demands that China withdraw its research vessel Xiang Yang Hong 10, Coast Guard vessels, and fishing vessels from Viet Nam's waters, said Deputy Spokeswoman of the Ministry of Foreign Affairs Pham Thu Hang.
May 26, 2023 8:49 AM GMT+7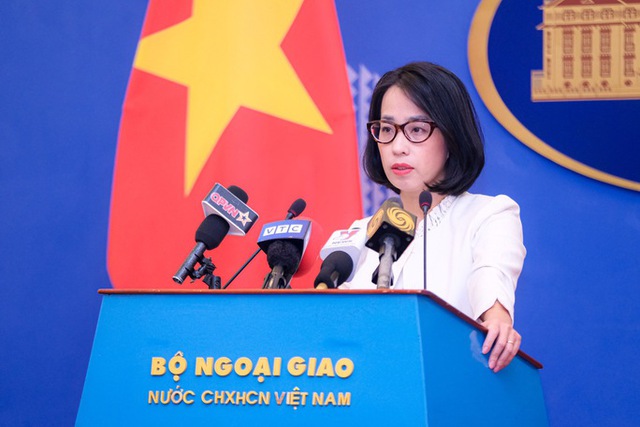 The diplomat made the above statement on May 25 in response to a reporter's question on Viet Nam's reaction to the recent illegal operation of Chinese vessels in Viet Nam's Exclusive Economic Zone (EEZ) in the East Sea.
Viet Nam also demands that China respect Viet Nam's sovereign rights and jurisdiction, seriously implement the Declaration of the Conduct of Parties in the East Sea (DOC), maintain peace, cooperation, and development in the East Sea, and contribute to the development of the relations between the two countries./.