Viet Nam confirms 18th COVID-19 patient
VGP – The Ministry of Health confirmed the 18th COVID-19 patient in Viet Nam this afternoon.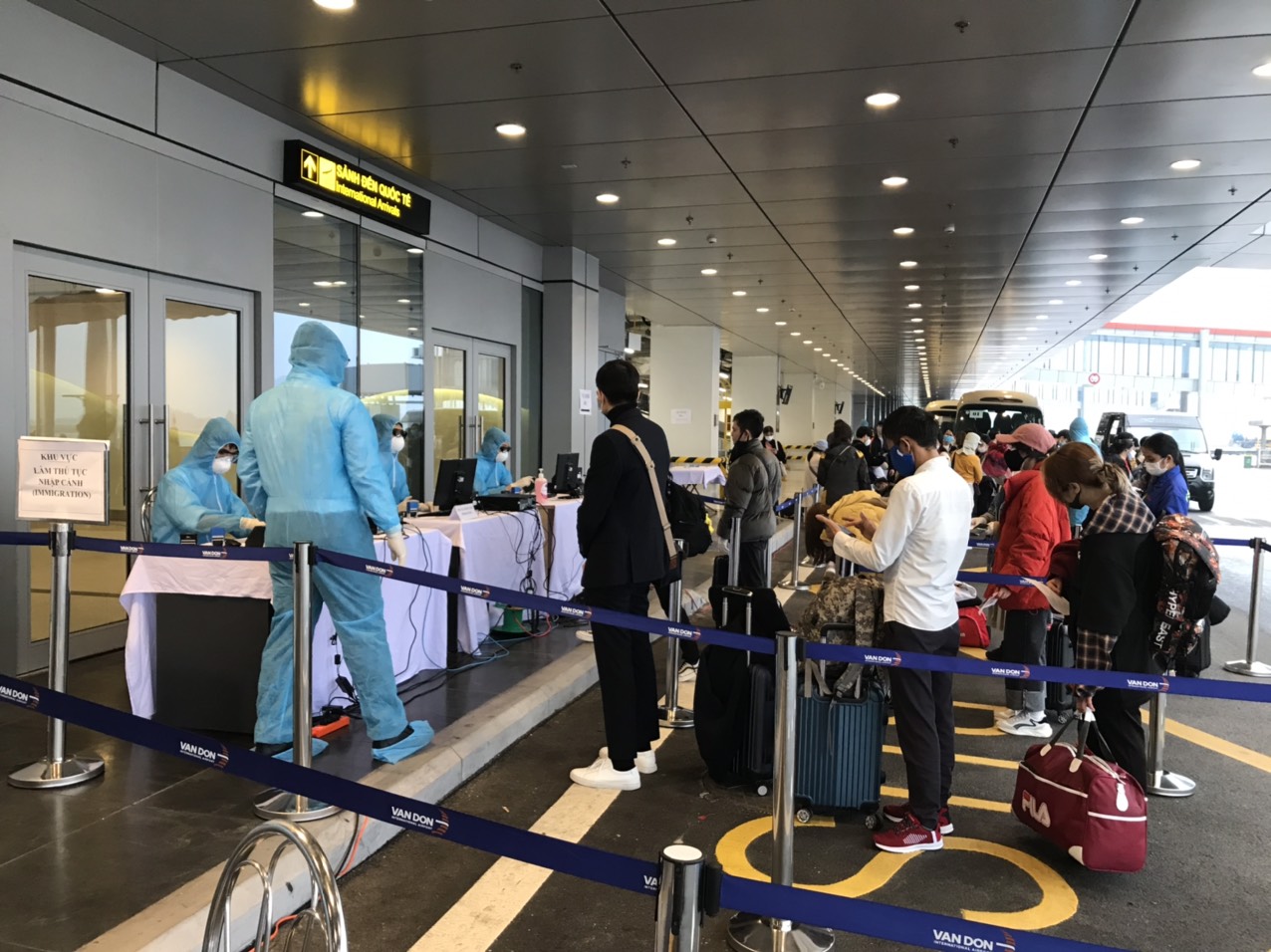 At the Van Don airport in northern province of Quang Ninh
>>> Health declaration MANDATORY for all incoming travelers
>>> List of hospitals allowed to conduct COVID-19 tests
>>> VN confirms 17th COVID-19 infection case, first in Ha Noi
The latest Vietnamese patient, aged 27 from Thai Binh Province, returned to Viet Nam from the Republic of Korea on March 4.
The patient arrived in Daegu on February 17 and took flight VJ981 of VietJet Air from Busan to Van Don airport in the Northern province of Quang Ninh.
On March 6, a 26 year-old patient positive for COVID-19, the first one in Ha Noi, was confirmed. She visited her sister in the United Kingdom and travelled to Italy and France before returning home in Ha Noi on March 2.
Van Don is one of two designated airports for passenger flights from the Republic of Korea since March 1, according to the Civil Aviation Authority of Viet Nam (CAAV).
So far, Viet Nam has reported 18 COVID-19 patients and 16 of them have been cleared of the virus and exited hospitals.
The recovered patients include Chinese duo father-and-son, six Vietnamese returning from Wuhan, China, six Vietnamese having close contact with COVID-19 patients, one Vietnamese American travelling to Viet Nam (transit in Wuhan, China) and a three-year-old month baby./.
By Thuy Dung