Viet Nam calls for stronger int'l cooperation in ensuring women's rights
VGP - Viet Nam calls upon the international community to enhance cooperation and policy coordination in order to ensure women's rights and gender equality.
March 08, 2023 9:47 PM GMT+7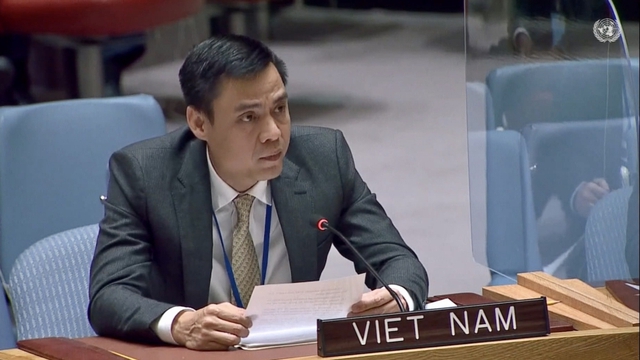 Ambassador Dang Hoang Giang, Permanent Representative of Viet Nam to the United Nations made the call while addressing a. debate of the United Nations Security Council on March 7.
Since the United Naitons Resolution 1325 was adopted on October 31, 2000, women have upheld their positive role and made great contributions to prevent and resolve disputes and promote social advance and development.
The diplomat suggested programs and measures should be stepped up to support capacity building at all local, national, regional and global levels, thus enabling women to fully and equally participate in sustainable peace building and improve women's economic empowerment in line with Resolution 1889 adopted in 2009 as proposed by Viet Nam which held the council's presidency in October in the year.
Vietnamese women have made great contributions to national peace, independence, construction and development, as well as regional and global peace, stability and development, he affirmed.
Themed "Women, Peace and Security: Towards the 25th Anniversary of Resolution 1325", the event was attended by representatives from nearly 90 member countries./.