Viet Nam becomes biggest cinnamon exporter
VGP - As of late October, Viet Nam shipped 74,744 tons of cinnamon abroad, becoming the leading exporter of cinnamon globally, official data shows.
November 15, 2023 5:28 PM GMT+7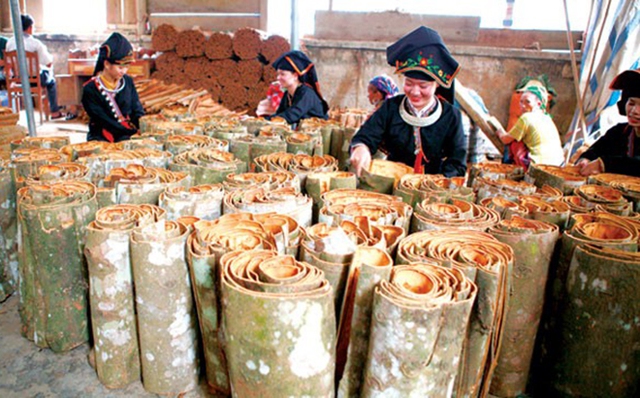 The export volume rose 19.2 percent in comparison with the same period last year and brought home US$220.3 million, down by 1.3 percent year-on-year.
The top importers of Vietnamese cinnamon included India with 32,795 tons, up 4.7 percent, followed by the U.S. with 8,379 tons, up 11.2 percent, Bangladesh with 4,780 tons, up 25.7 percent, Brazil with 2,538 tons, up 30.6 percent, and Indonesia with 2,202 tons, up 75.7 percent.
Viet Nam is the world's biggest cinnamon producer with around 180,000 hectares.
Last year the Southeast Asian country occupied 18.2 percent of export quantity and 34.4 percent of market share in the global market.
Hoang Thi Lien, President of the Viet Nam Pepper and Spice Association (VPSA) said that the industry has faced a shortage of advanced technology and capital sources.

Although there has been a number of foreign-invested enterprises injecting money into modern cinnamon processing factories, this is still not enough compared to the potential of the entire Vietnamese cinnamon industry, she added.
Aside from traditional markets such as the U.S., India, China, and Japan, local exporters are working hard to meet the requirements set out by the EU Deforestation-free Regulation (EUDR) in order to make further inroads into the market./.