Viet Nam, Bahamas establish diplomatic relations
VGP – Viet Nam and Bahamas established diplomatic relations on January 6, an initial move for both countries to kick-start multi-faceted cooperation.
January 07, 2023 1:30 PM GMT+7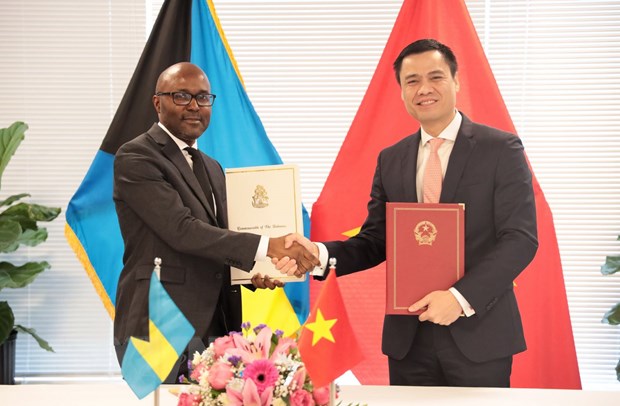 A Joint Communiqué on the establishment of the diplomatic relations was signed in New York by Vietnamese Ambassador Dang Hoang Giang, Head of the Permanent Delegation of Viet Nam to the United Nations, and Ambassador Oduma Smith, Head of the Permanent Delegation of Bahamas to the United Nations.

Addressing the signing ceremony, Ambassador Dang said the establishment of diplomatic ties with Bahamas is a clear evidence of Viet Nam's foreign policy of independence, self-reliance, multilateralization and diversification of external relations, being an active and responsible member of the international community.
Dang emphasized that Viet Nam and Bahamas share similar views and positions on a variety of regional and global issues at the United Nations and other multilateral forums, adding that this is one of the key areas of cooperation between the two countries in the time ahead.
The two Ambassadors agreed that both sides will boost the exchange of delegations and information sharing in order to explore cooperation opportunities, particularly in such fields like economy, trade, investment, tourism, information technology, and agriculture.
The two diplomats also agreed to continue close coordination at the United Nations and other multilateral forums.
To date, Viet Nam has established diplomatic relations with 191 countries around the world, according to the Ministry of Foreign Affairs./.